The Orchid House
Author: Lucinda Riley
Genre: Fiction
Format: ebook
Publisher: Atria
Release Date: 2-14-12 (paperback)
When Julia returns to England to heal after a tragedy, she does not expect to be reunited with Kit, the new Lord of Wharton Park. She also never expects to find an old diary that leads her on a journey back in time to Wold War II and to family secrets that Wharton Park has been keeping for over 60 years.
The Orchid House takes place in modern day and the WWII era.  I loved that Wharton Park was the center of all of the drama, love and heartbreak, which made it seem like a character, as well.  Julia's journey through grief and unimaginable pain is paralleled by the story that she learns from her Grandmother about the former mistress of the big house.  I was just as interested in the modern day characters as I was in the 1940s inhabitants of Wharton Hall, which doesn't always happen in books that tell stories in flashbacks.  It was very well done and I became invested in everyone and couldn't wait to see how each person's story ended.
The one aspect of the story that I just couldn't wrap my head around was the plot twist at the end.  I'm going to remain vague because I don't want to spoil it, but it just seemed like an odd direction for the story to travel.  In fact, without this weird twist, I would have given the book 4 stars.  Despite that, I thought that the story was engaging and very emotional in parts.  It had a very Downton Abbey/Jewel In The Crown feel to it, which I loved.
This book earned 3 birds.


I received this book as a galley from the publisher in exchange for my honest review.


This book has also been published under the name Hothouse Flower.
Find Lucinda Riley online:
Website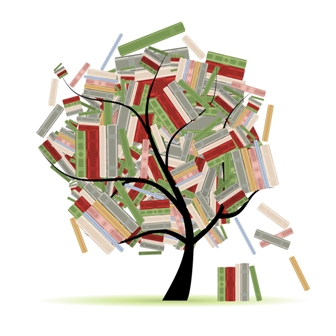 Related Posts