The Innocents
Author: Lili Peloquin
Genre: Young Adult
Format: ARC
Publisher: Razorbill
Release Date: 10-16-2012
Nothing ever came between sisters Alice and Charlie.
Friends didn't.
Boys couldn't.
Their family falling apart never would.
Until they got to Serenity Point.
"The Innocents" is the first in a new series of young adult novels that weave a saga of nail-biting drama, breathless romance, and gothic mystery. – Goodreads
The Innocents begins with a classic fish-out-of-water premise as sisters Alice and Charlotte (Charlie) move to the wealthy community of Serenity Point with their mom and their new and, yes, wealthy step-dad.  You take a life changing situation, like divorce and remarriage, and two very different teens and this book is, in part, about how these two sisters handle their new life.  Charlie's outgoing behavior is in direct contrast to Alice, who is more of a cautious observer.  The contrast between Charlie and Alice's personality created some great conflict that highlighted the differences between the word they came from and the world that was their new reality.  Apart from the navigation of going from a have-not to a have, the Gothic mystery that served as one of the plots in the book was probably my favorite part.  Their step-dad's deceased daughter, Camilla, is still a strong presence, not only in their home, but amongst their new friends.  When Alice falls for the dead girl's ex-boyfriend, the mystery is really ramped up and I could not stop trying to figure out what was really going on. 
The Innocents was like reading a soap opera, and I mean that as a compliment.  It was indulgent and fun with characters that seemed like stereotypes, at first, but then ended up having hidden depths and mysterious pasts that made you want to read more.  There is a jaw-dropping plot twist towards the end that truly caught me by surprise and I admit that I was a bit frustrated when the book ended because I felt like I had just begun to get to know everyone.  The conflict between rich and poor, family drama, a small seaside town and everyone's reticence about Camilla's tragic death made this book a quick and wild read that I enjoyed.  I think that Lili Peloquin has definitely found a way to develop a mysterious setting as much as a cast of characters and I know that if you read this, you will be wishing for more as soon as you finish the last page.
This book earned 3.5 birds, rounded up to 4:


Find Lili Peloquin online:
Twitter
Facebook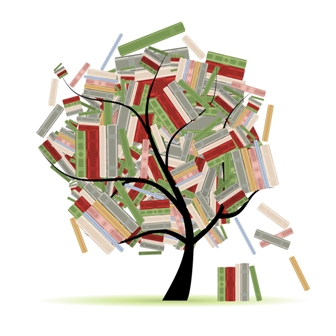 Related Posts