If you have read Across the Universe and A Million Suns, this review is spoiler free.
Shades of Earth
Author: Beth Revis
Category: Young Adult
Format: ARC
Publisher: Razorbill
Release Date: 1-15-13
Amy and Elder have finally left the oppressive walls of the spaceship Godspeed behind. They're ready to start life afresh–to build a home–on Centauri-Earth, the planet that Amy has traveled 25 trillion miles across the universe to experience. But this new Earth isn't the paradise Amy had been hoping for. There are giant pterodactyl-like birds, purple flowers with mind-numbing toxins, and mysterious, unexplained ruins that hold more secrets than their stone walls first let on. The biggest secret of all? Godspeed's former passengers aren't alone on this planet. And if they're going to stay, they'll have to fight. Amy and Elder must race to discover who–or what–else is out there if they are to have any hope of saving their struggling colony and building a future together. They will have to look inward to the very core of what makes them human on this, their most harrowing journey yet. Because if the colony collapses? Then everything they have sacrificed–friends, family, life on Earth–will have been for nothing. – Goodreads
When we left Amy and Elder, they had the frozen earth-born people and those aboard the Godspeed that wanted to leave, and were headed for the new planet.  They knew there was something that could possibly kill them, but they also felt that staying on the Godspeed was not an option.  Now that is is time to wake up the people in the cryo-chambers, they are also faced with a question of leadership.  Who would lead?  Would each group (ship-born and earth-born) have their own leader?  These questions were intertwined with the big question of what is out there?  It was classic sci-fi and I loved every minute of it.  Not only are there questions of morality and ethics akin to the Prime Directive, but there is actual danger from the things that inhabit the planet.  Every time you think you figure out the answer to one of the many secrets, a new one appears.  It made the book impossible to put down.
This book was everything I expected and many things that I did not.  Amy and Elder's interactions with the earth born adults, after essentially being the leaders on the Godspeed, was fascinating.  She is nothing like the teenager she was when she left earth and, as you can imagine, this is the source of a lot of emotional tension.  One thing that did not change in this book was the large number of twists and turns in this story.  You might also be wondering about Elder and Amy's relationship.  Well, I will tell you that there are some real swoon worthy moments, for sure, but there is also a lot of conflict.  Their interactions evolved and changed, just as they have throughout this series.  It would have been easy to turn their relationship into something one dimensional in order to concentrate on other aspects of the story, but Beth Revis kept them as complex and interesting as they were in the first two books.  You should also be prepare for some bloodshed, because there are some pretty dramatic and surprising deaths in this last installment.  I was unsure of how this book would end up until the last two pages.  That very rarely happens to me, as a seasoned reader, and it is to the author's credit that I was kept guessing for so long.
Overall, this was a worthy ending to a series that I have enjoyed from page one.  What started as a murder mystery set in space turned into a set of books that combines all of the best about sci-fi, mystery and romance.  I think that everyone will be extremely pleased with the ending and disappointed that it is the last book in the series
This book earned 5 birds:




I received this ARC in exchange for my honest review.
Find Beth Revis online:
Website
Twitter
Facebook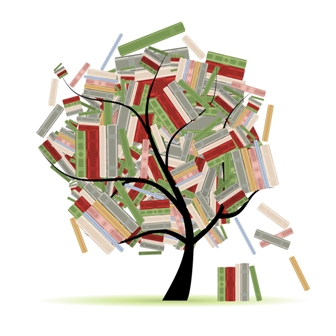 Related Posts