Belles
Author: Jen Calonita
Genre: Young Adult
Format: ARC
Publisher: Poppy
Release Date: 4-10-12
Fifteen-year-old Isabelle Scott loves her life by the boardwalk on the supposed wrong side of the tracks in North Carolina. But when tragedy strikes, a social worker sends her to live with a long-lost uncle and his preppy privileged family. Isabelle is taken away from everything she's ever known, and, unfortunately, inserting her into the glamorous lifestyle of Emerald Cove doesn't go so well. Her cousin Mirabelle Monroe isn't thrilled to share her life with an outsider, and, in addition to dealing with all the rumors and backstabbing that lurk beneath their classmates' Southern charm, a secret is unfolding that will change both girls' lives forever. – Goodreads
Belles takes the fish out of water concept and applies it to two girls with very different backgrounds. Izzy is tough, self-sufficient and used to taking care of everyone since her mother died suddenly. When her grandmother's condition deteriorates, she is thrown into a new home with relatives she's never met.  The difference in their socio-economic status is the least of the problems that arise from this situation. Mira has been given every advantage and fully embraces life at her exclusive prep school.  Throw in Mira's trouble-making best friend and you have a story about two girls from different worlds that can't seem to communicate.  The fact that the chapters alternate between two points of view gives you some insight into how both Izzy and Mira view their situations, which is interesting.  Izzy's arrival forces Mira to take a hard look at how her friends treat people who are different and she doesn't always make the right choices.  I was a little put off by Mira for that reason, but her struggle to do the right thing was very realistic and provided growth for her character.
Overall, I had some conflicted feelings about Belles.  I really liked the idea behind this book and Izzy is my kind of girl.  However, I found the character of Savannah (the queen bee mean girl) to be a little too one dimensional.  I prefer my antagonists to be a little more rounded out as characters.  She had absolutely no redeeming qualities.  There was no hint of a person who was capable of anything but shopping and plotting the social ruin of others.  While it worked well in providing a source of conflict between Mira and Izzy, it was so extreme that she became a caricature rather than a character. I enjoyed it, but I think the late placement of the big secret didn't provide enough time for the reader to get a sense of how this would really change every one's lives.  I felt like the book had a cut off point rather than an ending.  Since it is a series, I am hoping that I will get to know a stronger Mira and get a little more depth from many of the characters in the next book.  It's definitely a story that I want to continue reading.
This book earned 3 birds:


I received this ARC in exchange for my honest review.
Find Jen Calonita online:
Website
Twitter
Facebook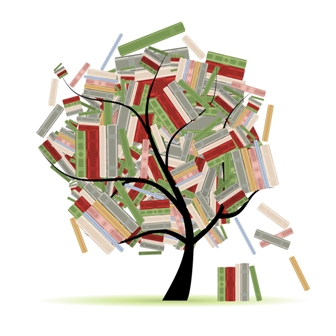 Related Posts