I am very pleased to welcome Emily Murdoch to the blog today for the IF YOU FIND ME blog tour, hosted by The Midnight Garden!  She answered some questions that I had about this emotional and riveting story.  Here is a little bit about the book:
If You Find Me
Author: Emily Murdoch
Publisher: St. Martin's Griffin
Release Date: 3-26-13
A broken-down camper hidden deep in a national forest is the only home fifteen year-old Carey can remember. The trees keep guard over her threadbare existence, with the one bright spot being Carey's younger sister, Jenessa, who depends on Carey for her very survival. All they have is each other, as their mentally ill mother comes and goes with greater frequency. Until that one fateful day their mother disappears for good, and two strangers arrive. Suddenly, the girls are taken from the woods and thrust into a bright and perplexing new world of high school, clothes and boys. Now, Carey must face the truth of why her mother abducted her ten years ago, while haunted by a past that won't let her go… a dark past that hides many a secret, including the reason Jenessa hasn't spoken a word in over a year. Carey knows she must keep her sister close, and her secrets even closer, or risk watching her new life come crashing down. – Goodreads
Don't forget to visit the other tour stops, as well!
How did you come up with the idea for this book?
The seed to this novel sprouted one night when I happened to watch two news magazine stories back-to-back on parental abduction and alienation, one being the story of four-year-old Sean Goldman. American-born Sean was abducted by his Brazilian-born mother and taken to Brazil, leading to an international custody battle. I ached for his father, David Goldman, left behind in America, desperate to get his child back. He did — five years later — but neither would be able to recapture the time they'd lost. But — and this is a weighty but – because of the Goldmans, laws will change, and those changes will help future children.  There are positives that result from the worst situations, as if the darkness were a necessary vehicle. Glimmers of honest light piercing the murk, and sometimes we only notice those glimmers in retrospect, but they're there.  Life's inherent dichotomies fascinate me. No up without a down, no on without an off. No redemption without first being terribly, terribly lost … 
There are some tough scenes in this book, including one that describes rape.  How do you approach writing about something so painful for the main character? 
A lovely editor who'd bid on the book said to me on the phone, her voice full of wonder, "You didn't censor yourself or hold back. You went there, and I marveled at it."
That remains one of the best compliments I've ever received. One of those moments you replay in your mind, because secretly, it was scary going there. Scary, but necessary.
Fiction is, just like other dichotomies, about the truth. Truths that can offer us a primer for life, the way life itself does not. 
The truth deserves to be heard. To be told. Not as if the victims were newts skittering off under a circle of flashlight. But as survivors. As, as one of my Goodreads reviewers dubbed Carey, "a warrior princess".
There is no shame in being abused. It may feel that way, but feelings aren't always facts.
During one of my eating disorder inpatient stays, (see my kick-off post on The Midnight Garden), they dragged us anorectics and bulimics over to an NA meeting.
The other side of the hospital housed the drug and alcohol rehab teens we used to watch play volleyball out the window, as we picked at our food and then sat on two hour after-dinner watch. The rehab kids were required to attend twice weekly NA meetings, and one night, the nurses took us on a field trip.
Personally, I went so I could sneak REAL coffee and REAL sugar, but I also listened. It's the first place I heard the phrase, "We're only as sick as our secrets".  Twenty years later, it's no less true. Secrets, like splinters, want out. Carey deserved to come out the other side. It's only a glimmer of a beginning – the book takes place over a three month period – but I wanted to highlight and underline that it's possible. 
We have no idea how strong we are until we have to be.
Nessa and Carey were very isolated in many ways, but in an academic sense, advanced. How did you construct their world and decide what they would know about and what they would have no knowledge of?
Wow, your questions are amazing, truly.
Again, I wanted to play on life's dichotomies. Not the photograph, but the photo-negative. What is worth knowing? Who decides? Can a person be ignorant and intelligent, beautiful but feel ugly, thin, but struggle under a crippling weight … have nothing, and yet, with her sister in her arms, have everything?
Who would we be if our impressions of life were limited to certain input and stimuli, certain books and poetry, a still-life of woods and nature? And, more dichotomy, in that there are some enviable parts of Carey's existence, very Waldenesque. Carey who loves the trees like you'd love people, and in her mind, they love her back.
Something interesting: I found out a few months ago, quite by accident, that trees symbolize the good mother.
So, I'd say the story knew what it was doing, and so did Carey, and I was grateful to be along for the ride.
IF YOU FIND ME had a very positive take on social workers and social services. Many books dealing with tough contemporary issues in YA do not.  What made you decide to make Ms. Haskell a trustworthy character, especially in light of Carey's experiences with strangers?
Because people, the general population, shouldn't be stereotyped, either. There are good people out there. People who love children, who want to help, who honor their calling. The dark isn't all of this world. The world is beautiful and strange, light and dark, as are its people.
We need to keep that in mind. We need to keep caring about ALL the children, and if it's not modeled for us, then we need to model it for others.
Those who care will always outnumber those who don't. There will always be hope.

  
What are you working on right now?
Can you keep a secret? There will be a new book coming out sometime in 2014! It's already written, and that's all I can say for now, so shhhh, y'all! (And it's a shame, because my agent, Mandy Hubbard, wrote a Goodreads-worthy mini-synopsis that's just screaming to be used!)
As soon as I can spill, I'll spill. But keep the tissues close!
Thanks so much, Kate, for hosting a stop on the If You Find Me blog tour and sharing the behind-the-pages with me. It's been wonderful hanging my hat here!
I'm a writer, a poet and a lover of books; there's never a time I'm without a book. When I'm not reading or writing, I'm caring for my equines, dogs and family on a horse ranch in rural Arizona. Here, the muse is everywhere I turn: in the tranquil beauty, the rich wildlife and the happy solitude of desert days.

Find Emily online: 
Thank you for your honest and thought provoking answers, Emily!
I hope this interview has made you excited to read this wonderful book.  Luckily, the wonderful people at St. Martin's are letting me give away a finished copy!  Just fill out the rafflecopter and good luck! (US and Canada only)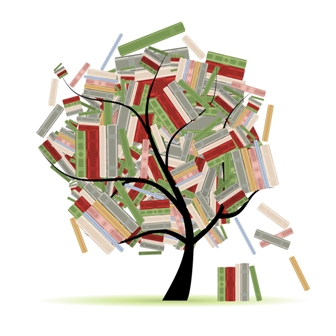 Related Posts