Author: Jamie McGuire
Genre: New Adult/Fiction
Format: ebook
Publisher: Atria
Release Date: 8-14-12
The new Abby Abernathy is a good girl. She doesn't drink or swear, and she has the appropriate percentage of cardigans in her wardrobe. Abby believes she has enough distance between her and the darkness of her past, but when she arrives at college with her best friend, her path to a new beginning is quickly challenged by Eastern University's Walking One-Night Stand. Travis Maddox, lean, cut, and covered in tattoos, is exactly what Abby needs—and wants—to avoid. He spends his nights winning money in a floating fight ring, and his days as the ultimate college campus charmer. Intrigued by Abby's resistance to his appeal, Travis tricks her into his daily life with a simple bet. If he loses, he must remain abstinent for a month. If Abby loses, she must live in Travis's apartment for the same amount of time. Either way, Travis has no idea that he has met his match. – Goodreads
I heard a lot of good things about this book, but I must admit that I did not feel the same joy over reading it that others did.  This book followed the construct of many romances; a troubled boy with a tough exterior and a quiet girl with hidden depths who vows not be be taken in by the troubled boy's charm.  It's a popular story line for a reason, and I certainly don't fault this book for having it because I have found it fun to read, just not in this context.  I enjoyed Abby's friend America and her loyalty, but Abby's supposedly shady past was set up in such a way that when I actually found out what it was, it was extremely anti-climactic.  Throw in a somewhat unbelievable trip to Vegas and the whole central part of the book takes a bizarre turn that reminded me of that "jump the shark" moment that every TV show has.  Despite that, I admit that there was a certain addictive element to this book.
Despite the plot holes and characters that I found sort of bland, I actually would have been ok with this book if not for one thing:  Travis.  Ladies, this is not the guy you want.  I was appalled at how obviously mentally unstable and abusive Travis was.  Yes, abusive.  If my best friend dated someone that acted like Travis, I would have called the police.  His behavior in this book went way beyond alpha male.  By all accounts, he should have spent most of his time at the free clinic getting penicillin shots rather than trying to manipulate Abby into loving him.  He is violent, sexually irresponsible, short tempered and clingy.  When the guy you are dating physically assaults someone for talking to you it's not romance, it's criminal behavior.  It's psychotic behavior.  I could not get past  my horror over Travis and I am a little disturbed by how many readers are going crazy over him.  Abby was presented as a strong character who had been through a lot and it did not make sense that she would allow her boyfriend to treat her that way. 
Obviously, this was not the book for me.  I know I will be in the minority with this rating and I know that everyone has different standards for their male romantic leads, but to me, this was borderline irresponsible for a book that's being marketed to young women.  I just couldn't get past what I viewed as an abusive relationship.
If you gave this book a good rating, please leave the link in your comment so others can get a different opinion.  I'm interested to see different opinions of this book.
This book earned 1 bird:

I received this book as a galley from the publisher in exchange for my honest review.
Find Jamie McGuire online:
Website
Twitter
Facebook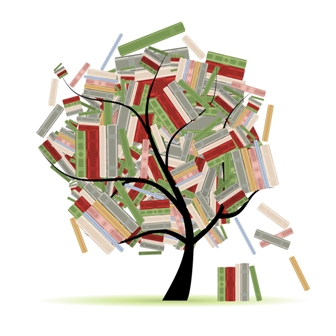 Related Posts