Welcome to my stop on the tour for Crystal Blade by Kathryn Purdie.  After you're done reading my thoughts, don't forget to enter the giveaway and check out the other stops on the tour!
I received this galley in consideration for an honest review.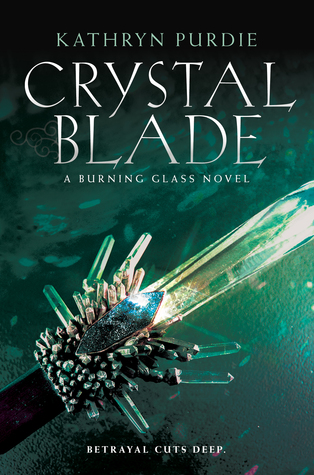 Crystal Blade by Kathryn Purdie
Series: Burning Glass #2
Published by Harper Collins on August 15, 2017
Genres: Young Adult, Fantasy
Amazon,  - B&N,  - iBooks
Goodreads

The peace is unsustainable.

Sonya and Anton may have brought about a revolution, but can they protect their homeland—and their love—with so many forces threatening to tear them apart?

The empire has fallen, Valko faces trial, and Sonya is finally free from her fate as Sovereign Auraseer. But Sonya's expanding abilities are just as unstable as the new government of Riaznin—and her relationship with Anton. Not only can she feel the emotions of others but, unlike other Auraseers, she's learned to make others feel her emotions as well. And Sonya isn't immune to dark temptations.

Now, as Sonya fights to contain her own darkness, she senses a new evil lurking in the shadows of the palace. Someone from Sonya's past has returned. And that someone won't be satisfied until Sonya pays for the mistakes she's made.
Burning Glass was one of my favorite books last year.  It's unique story and richly built world sucked me in from the first page.  I had high expectations for Crystal Blade and I was not disappointed.  After Valko was removed from power, thanks to Sonja and the rebels, the kingdom is making the rocky transition toward democracy.  Sonja and Anton are also trying to navigate a relationship in this new order.  The story did a wonderful job of showing that they cared for each other but that they were each trying to figure out who they were in this new world they created.  Sonja's powers are still too strong for her sometimes, and she is still challenged by both the strength of everyone's emotions and the politics of the palace.  Valko's presence still hovers over both Sonja and Anton, even as he is imprisoned in the basement.
The romance was intense and emotional, as Sonja's love for Anton constantly at war with her guilt about her past and desire to use her power to simply make it all right.  Her ability to compel others is an ethical question that comes up over and over again. The pull of her power's darker potential pulls at her and even when she tries to use it for the right reasons, she must also acknowledge that she is taking away someone's ability to choose their own path.  Crystal Blade seemed to go by very quickly.  The pacing was excellent and there were some pretty major twists.  Readers often talk about the "second book slump" but that did not happen with Crystal Blade.  After that ending, I am very very ready for book three!
Giveaway Details:
1 winner will receive a signed finished copy of CRYSTAL BLADE, US Only.
5 winners will receive a signed ARC of CRYSTAL BLADE, US Only.
Week One:
8/7/2017- Mundie Moms– Interview
8/8/2017- YA and Wine– Review
8/9/2017- The Fearless Reader– Guest Post
8/10/2017- The Book Nut– Review
8/11/2017- Two Chicks on Books– Interview
Week Two:
8/14/2017- Seeing Double In Neverland– Review
8/15/2017– Arctic Books– Guest Post
8/16/2017– Ex Libris– Review
8/17/2017– YA Books Central– Interview
8/18/2017– A Perfection Called Books– Review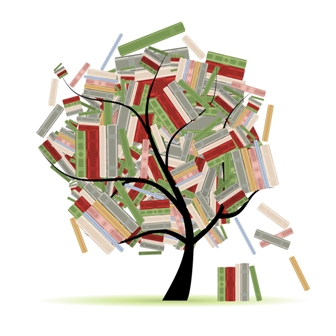 Related Posts