Author: Melanie Gideon
Genre: Fiction
Format: ebook
Publisher: Random House
Release Date: 5-29-12
Maybe it was those extra five pounds I'd gained. Maybe it was because I was about to turn the same age my mother was when I lost her. Maybe it was because after almost twenty years of marriage my husband and I seemed to be running out of things to say to each other.  But when the anonymous online study called "Marriage in the 21st Century" showed up in my inbox, I had no idea how profoundly it would change my life. It wasn't long before I was assigned both a pseudonym (Wife 22) and a caseworker (Researcher 101). 
Before the study, my life was an endless blur of school lunches and doctor's appointments, family dinners, budgets, and trying to discern the fastest-moving line at the grocery store. I was Alice Buckle: spouse of William and mother to Zoe and Peter, drama teacher and Facebook chatter, downloader of memories and Googler of solutions.But these days, I'm also Wife 22. And somehow, my anonymous correspondence with Researcher 101 has taken an unexpectedly personal turn. Soon, I'll have to make a decision—one that will affect my family, my marriage, my whole life. But at the moment, I'm too busy answering questions. As it turns out, confession can be a very powerful aphrodisiac. – Goodreads
There is no shortage of books about women in their 40s trying to navigate work and motherhood while staying in love with their husbands and not losing themselves along the way.  Wife 22 was a refreshing take on this age-old issue and the voice of Alice serves as a strong foundation for this story.  The reader sees emails, facebook posts and, of course, the answers to the marriage survey.  Through the survey answers, we get to know Alice and her husband as a couple before kids and we are privy to her hopes and fears.  I have to say that I loved the delivery of this information and felt pretty attached to Alice because of it.  As emails are exchanged and things with the researcher start to get personal, I was simultaneously horrified and intrigued.  It was a very entertaining way to set up the story. There is no doubt that the writing is witty and funny.
Melanie Gideon captures the insanity of being a mother and wife in an age where there are so many distractions; facebook, twitter and email all conspire to serve as extra people in your house that need your attention.  What held me back about this book was the twist at the end.  Obviously, I can't tell you what it was without spoiling it, but it left me feeling very conflicted.  I waited to write this review because I thought that maybe my feelings would become more clear, but they have not.  Don't get me wrong, I enjoyed reading the book and my conflicted feelings shouldn't;t discourage you from reading it, but I guess when I put myself in Alice's position, I can't decide if I would be angry or happy.  My identification with her up to that point was very strong, so I suppose that's why it made me take a step back.  I am very interested to read what others have to say about this fun and relevant story about marriage and what happens when things start to get a little frayed around the edges.  It was a funny and honest story that I enjoyed reading.
This book earned 3.5 birds, rounded up to 4:
 

 Find Melanie Gideon online:
Website
Twitter
Facebook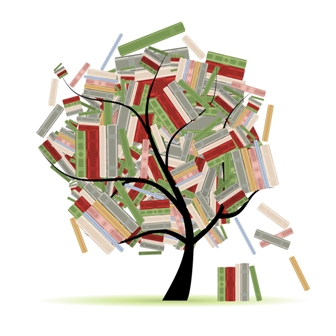 Related Posts