Wake
Author: Amanda Hocking
Genre: Young Adult
Format: ARC
Publisher: St. Martin's
Release Date: 8-7-12
Gorgeous. Fearless. Dangerous. They're the kind of girls you envy; the kind of girls you want to hate. Strangers in town for the summer, Penn, Lexi and Thea have caught everyone's attention—but it's Gemma who's attracted theirs. She's the one they've chosen to be part of their group. Gemma seems to have it all—she's carefree, pretty, and falling in love with Alex, the boy next door. He's always been just a friend, but this summer they've taken their relationship to the next level, and now there's no going back. Then one night, Gemma's ordinary life changes forever. She's taking a late night swim under the stars when she finds Penn, Lexi and Thea partying on the cove. They invite her to join them, and the next morning she wakes up on the beach feeling groggy and sick, knowing something is different. Suddenly Gemma is stronger, faster, and more beautiful than ever. But her new powers come with a terrifying price. And as she uncovers the truth, she's is forced to choose between staying with those she loves—or entering a new world brimming with dark hungers and unimaginable secrets. – Goodreads
Harper and Gemma are normal, Midwestern girls in a working class family that is no stranger to struggling or tragedy.  Despite that, they have a good life in their small town.  Amanda Hocking sets the stage for a series that combines coming of age adolescent angst with mermaid folklore and it creates a book that was fun to read.  While there was certainly a romantic aspect to this story, I found the dominant relationship to be between the two sisters.  Harper's life is not really her own.  She feels a strong sense of responsibility for her father and her sister and that feeling plays a big role in how she interacts with Gemma.  Their relationship is more mother-daughter than sister-sister.  It created an interesting dynamic because when Gemma starts to rebel, Harper becomes more unsure as to which side she falls on; is she the sister or the mother? 
The sirens themselves were delightfully evil, which is exactly how I like my mermaids, thank you very much.  The mystery surrounding them built as the story progressed and was compounded by Harper's obvious frustration with her inability to control Gemma's reaction to them and vice versa.  As teens start going missing, the tension builds until Harper is left to fight for her sister with the help of her sister's boyfriend, Alex, and Harper's own love interest, Daniel.  The three allies make an interesting team and I'm looking forward to seeing how this triumvirate works together in subsequent books.  This mermaid story is not the "oh, how I love being a mermaid" book you might expect, but a curse given against the will of the person that must bear the consequences.  For that reason, I found the story to be refreshing and very entertaining.
This book earned 3.5 birds rounded up to 4:


I received this ARC in exchange for my honest review.
Find Amanda Hocking online:
Website
Twitter
Facebook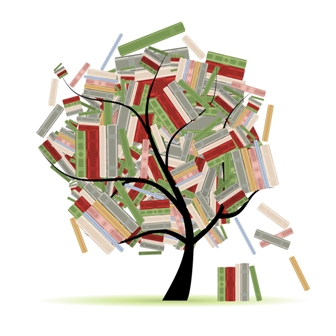 Related Posts