Vitro
(Origin #2)
Author:
Jessica Khoury
Category:
Young Adult
Publisher:
Razorbill
Release Date:
1-14-14
On a remote island in the Pacific, Corpus scientists have taken test tube embryos and given them life. These beings—the Vitros—have knowledge and abilities most humans can only dream of. But they also have one enormous flaw. Sophie Crue is determined to get to Skin Island and find her mother, a scientist who left Sophie behind years ago. With the help of Jim Julien, a young charter pilot, she arrives–and discovers a terrifying secret she never imagined: she has a Vitro twin, Lux, who is the culmination of Corpus's dangerous research. Now Sophie is torn between reuniting with the mother who betrayed her and protecting the genetically enhanced twin she never knew existed. But untangling the twisted strands of these relationships will have to wait, for Sophie and Jim are about to find out what happens when science stretches too far beyond its reach. –
Goodreads
Vitro takes us to a mysterious island in Guam where science has taken a scary and fascinating turn.  We meet Sophie, who is smart and resourceful enough to get to Guam, but has to rely on an island pilot brave enough to take her to a place that people would rather forget.  I loved the way the world was set up on an island where most of the people live very laid back lives, but when it comes to Skin Island, all of the relaxed moods turn off completely.  When Sophie reconnects with Jim, he ends up being the pilot to take her where she needs to go, even if he is reluctant, at first.  I really enjoyed Jim for his sardonic sense of humor and reluctant hero persona.  He was very Harrison Ford/Han Solo, which I loved.  He wanted to believe himself a mercenary, who is only in it for the money and glory, but by the end, he was willing to make sacrifices, too.  The book is told from Sophie's, Jim's, and sometimes Lux's points of view.  Reading about Lux was very interesting because while you couldn't really call her character developed, necessarily, it gave some needed insight into what was going on.  I'm really glad she was included because it helped the world building.  As with Origin, there were all sorts of questions about science, how far is too far, and how easily the pursuit of knowledge can turn into something like a power grab.  The parental figures were conflicted and the bad guys were pure evil, making it a very fun story to read.
Vitro was fast-paced, well rounded, and I think getting the different points of view really helped move everything along.   The plot was intricate and there was a lot of going back and forth between locations on the island, and within the compound, but I felt that it was presented in a way that kept it from being confusing.  I confess that I liked Vitro even more than I did Origin, and I can see this series just getting better and better.  It's an engaging subject and the books are good for both the older and younger spectrum of YA readers, which is always a plus for me when I make recommendations.  I hope we get to spend more time in Jessica Khoury's wold of genetic engineering and science gone crazy!
I received this ARC in exchange for my honest review.
Find Jessica Khoury online:
Website
Twitter
Facebook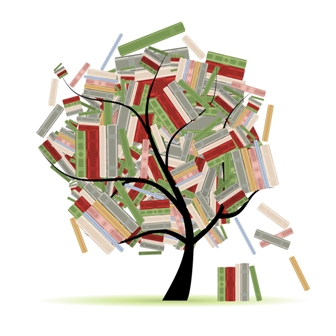 Related Posts