Valkyrie Rising
Author: Ingrid Paulson
Genre: Young Adult
Format: ARC
Publisher: Harper Teen
Release Date: 10-9-12
Nothing ever happens in Norway. But at least Ellie knows what to expect when she visits her grandmother: a tranquil fishing village and long, slow summer days. And maybe she'll finally get out from under the shadow of her way-too-perfect big brother, Graham, while she's there. What Ellie doesn't anticipate is Graham's infuriating best friend, Tuck, tagging along for the trip. Nor did she imagine boys going missing amid rumors of impossible kidnappings. Least of all does she expect something powerful and ancient to awaken in her and that strange whispers would urge Ellie to claim her place among mythological warriors. Instead of peace and quiet, there's suddenly a lot for a girl from L.A. to handle on a summer sojourn in Norway! And when Graham vanishes, it's up to Ellie—and the ever-sarcastic, if undeniably alluring Tuck—to uncover the truth about all the disappearances and thwart the nefarious plan behind them. – Goodreads
Valkryie Rising had a lot of points that were a breath of fresh air for me, as a reader.  First of all, it put the role of the rescuer more squarely on the shoulders of the heroine, Ellie, who has power she was not aware of.   There is definitely a strong female presence in this book, which I loved, and the Norse mythology brings a lot of fun and action filled run-ins with some old mythological favorites, like Loki and Odin.  It's obvious that the author did a lot of research and it showed in the way the modern versions of the gods and demi-gods were written.  The distrust of the small village paired with the mysterious disappearances of the young men in the area was an excellent way to set the mood for the air of mystery that surrounded everything.  Once the story gained some steam, it was filled with a lot of action and just the right amount of romance.
My main issue with this story was the pacing.  There was a lot of time spent in the set-up, which is fine if it's a series, but in a stand-alone I don't think it works as well.  As a result, the second half of the book seemed very rushed to me, which really took away from the world building.  I couldn't quite get attached to Ellie, but I did love Tuck and his sarcastic and dry sense of humor.  I am disappointed that this isn't a series because a pretty big realization about a main character was left unresolved at the end of the book, which seemed odd.  Despite those misgivings, it was an enjoyable book.  I think fans of mythology, particularly Norse mythology, will love the story, the characters and the action.
This book earned 3 birds:


Find Ingrid Paulson online:
Website
Twitter
Facebook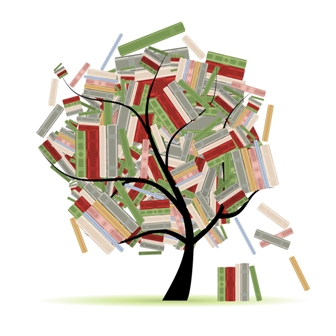 Related Posts