Uses for Boys
Author:
Erica Lorraine Scheidt
Category:
Young Adult
Format:
eGalley
Publisher:
St. Martin's
Release Date:
1-15-13
Anna remembers a time before boys, when she was little and everything made sense. When she and her mom were a family, just the two of them against the world. But now her mom is gone most of the time, chasing the next marriage, bringing home the next stepfather. Anna is left on her own—until she discovers that she can make boys her family. From Desmond to Joey, Todd to Sam, Anna learns that if you give boys what they want, you can get what you need. But the price is high—the other kids make fun of her; the girls call her a slut. Anna's new friend, Toy, seems to have found a way around the loneliness, but Toy has her own secrets that even Anna can't know. Then comes Sam. When Anna actually meets a boy who is more than just useful, whose family eats dinner together, laughs, and tells stories, the truth about love becomes clear. And she finally learns how it feels to have something to lose—and something to offer. – Goodreads
Looking at the jacket copy and the cover, I got a very different book than I was expecting.  Anna's life has not been a happy one.  To cope, she lives in her head a lot and relives the times when she felt safe, loved and important; a time before her mom started remarrying.  The disconnected narrative voice, which would normally annoy me, really worked in this case.  It seemed to capture Anna's ability to withdraw into herself and then reach out to destructive people, in destructive ways, for comfort.  This book takes on some very tough subjects, including rape and abortion (please note that there is a scene that describes a sexual assault) and handles it with painful honesty.  I was intrigued by Anna's mother, who was not really an appealing character, but as the book progressed I felt like I saw more of her and considered that perhaps seeing her through Anna's eyes was not seeing her entirely.  Not that I started to like her, per say, but she became more three dimensional and I don't usually feel that way about parental characters that are so negligent.
This was a tough book to read.  Anna is a character that you want to help, that you want to fix, and I think that the way that Anna keeps going kept me from putting down the book and crying myself to sleep.  Through her thoughts you can see exactly where her ideas about boys and love come from.  They fill a gaping void in Anna's psyche and the journey she takes to recognize that is very painful.  I am a little frustrated with the jacket copy because I don't think it does justice to this story.  It's not a boy meets girl and boy saves her kind of story.  Yes, Sam and his family serve as an awakening of sorts for Anna, but the only person who saves Anna is herself and this is her story.  The realizations belong to her and the discovery that she has something to offer the people in her life is one she comes to. You can't help but cheer for Anna as she works so hard to shine through the very darkest parts of her life.  This was not a perfect book, but it's a book that I think will speak to both adults and teens.  As the author said in her notes, "I believe in girls" and after reading this, you'll want to shout it from the rooftops and then do something for all of the Annas out there.
I received this galley from the publisher in exchange for my honest review.
Find Erica Lorraine Scheidt online:
Website
Twitter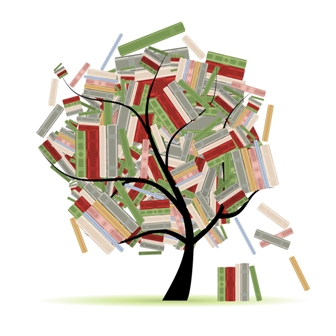 Related Posts