This is a review of the second book in the Hourglass series.  If you haven't read Hourglass, you can read my review here.
Timepiece
Author: Myra McEntire
Genre: Young Adult
Format: ARC
Publisher: Egmont
Release Date: 6-12-12
Kaleb Ballard's relentless flirting is interrupted when Jack Landers, the man who tried to murder his father, timeslips in and attacks before disappearing just as quickly. But Kaleb has never before been able to see time travelers, unlike many of his friends associated with the mysterious Hourglass organization. Are Kaleb's powers expanding, or is something very wrong? Then the Hourglass is issued an ultimatum. Either they find Jack and the research he's stolen on the time gene, or time will be altered with devastating results. Now Kaleb, Emerson, Michael, and the other Hourglass recruits have no choice but to use their unusual powers to find Jack. But where do they even start? And when? And even if they succeed, it may not be enough. – Goodreads
Fine, I admit it.  I was afraid to read this book because I was not a huge fan of Kaleb after Hourglass.  I know, I know.  A lot of people loved him, but the player thing never appealed to me.  Of course, there were hints that something deep and thoughtful was under that handsome exterior, but I just never got on board with Team Kaleb.  Then I read Timepiece.  Myra McEntire has done a fantastic job of really rounding out Kaleb's character and making him a smart, funny, sensitive and very caring guy.  (Don't worry, he's still sexy, too).  On top of all of that, he wants to try to save his friends and his family.  You can't get much more appealing than that, can you?  I was also in love with Lily after this book.  No longer is she the sassy sidekick, but a character with talents and flaws that are her own.  I really enjoyed getting to know her and her history as she and Kaleb grew closer and tried to figure out what Jack was really up to.
I thought I would miss Michael and Emerson too much to enjoy this book, but I absolutely loved every word of Timepiece!  There is still a lot of action, a lot of wonderful plot twists and a good dose of science which earns a lot of points with me.  When I read the last page I had two thoughts: 1) I wish I had book three NOW,  2) I think I liked this book even better than Hourglass.  If you were a fan of Hourglass (if you haven't read it, go get it now) you will love Timepiece.  It was a fast paced and well rounded continuation of book one that fans of sci-fi and romance will thoroughly enjoy!
This book earned 5 birds


I received this ARC in exchange for my honest review.
Find Myra McEntire online:
Website
Twitter
Facebook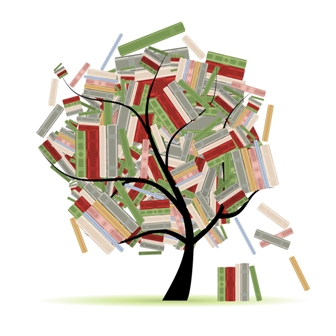 Related Posts