Throne Of Glass
Author:
Sarah J. Maas
Genre:
Young Adult
Format:
ARC
Publisher:
Bloomsbury
Release Date:
8-7-12
After serving out a year of hard labor in the salt mines of Endovier for her crimes, 18-year-old assassin Celaena Sardothien is dragged before the Crown Prince. Prince Dorian offers her her freedom on one condition: she must act as his champion in a competition to find a new royal assassin. Her opponents are men—thieves and assassins and warriors from across the empire, each sponsored by a member of the kings council. If she beats her opponents in a series of eliminations, she'll serve the kingdom for three years and then be granted her freedom. Celaena finds her training sessions with the captain of the guard, Westfall, challenging and exhilarating. But she's bored stiff by court life. Things get a little more interesting when the prince starts to show interest in her… but it's the gruff Captain Westfall who seems to understand her best. Then one of the other contestants turns up dead… quickly followed by another. Can Celaena figure out who the killer is before she becomes a victim? As the young assassin investigates, her search leads her to discover a greater destiny than she could possibly have imagined. – Goodreads
I have to admit that when I heard about Throne of Glass I was very excited to read a book about a female assassin.  I expected this story to be fight after fight, and there was definitely some of that, but it went much deeper, as well.  Celaena is almost completely emotionally broken by her time in prison and she is really just a shell of a person when they take her out for the competition.  Slowly, she starts to strengthen and regain a part of herself that was gone. There is no doubt that Celaena is a strong character, but she is not just physically strong, she is intelligent and emotionally strong.  Since parts of the book are told from both the Prince's and Westfall's point of view, the reader gets a real sense of Celaena's strengths and weaknesses.  I think that all of the different angles helped me become attached to our heroine.  I really cared about what happened to her.
In addition to being an emotionally fulfilling book, it is also a wonderful, action-packed fantasy.  There is a lot of mystery, betrayal and even some fabulous ball gowns thrown in for good measure.  The descriptions of the competition between the assassins and the complicated political life of the people at court made this world a very real place to me, as a reader.  I found myself at work, wishing I was reading this book and I admit that I skipped the dishes in order to do so!  I think this book will appeal to established fans of fantasy as well as someone who is new to the genre.  The characters are very compelling and it belongs firmly in the "page turner" category.  It was an excellent combination of action and emotion and I thoroughly enjoyed it!
Find Sarah J. Mass online:
Website
Twitter
Facebook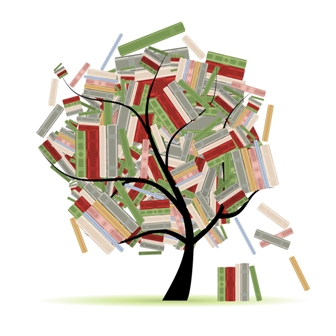 Related Posts