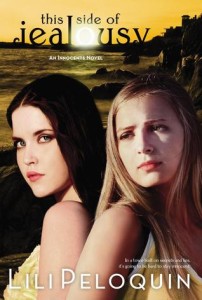 This Side Of Jealousy
(The Innocents #2)
Author:
Lili Peloquin
Category:
Young Adult
Publisher:
Razorbill
Release Date:
8-20-13
Nothing ever came between sisters Alice and Charlie.
If by nothing, you mean everything. The sisters haven't been able to stop fighting since they arrived in Serenity Point two weeks ago. Those two weeks changed their lives. And Serenity Point has changed
them.
Friends didn't.
Charlie has a new group of friends and a new life. Jude and Cybill are beautiful, exciting, and dangerously seductive. And though Sasha is proving to be a friend and confidante to Alice, Alice can't get away from the people, places, and events that mire her in the past.
Boys couldn't.
Alice loves Tommy, but the memory of Camilla, dead and gone, is driving a wedge between them. And Alice's ex-boyfriend Patrick won't give up on her, no matter what she says to keep him away. Jude is slowly giving up his bad boy ways for Charlie—but it's not smooth sailing if Cybill has anything to say about it. And then Nick arrives: Dr. Van Stratten's former intern seems to know things about last summer— things that Jude and Tommy would rather not be revealed. Alice is determined to find out what.
Their family falling apart never would.
While the sisters grapple with the terrible truth about their family, the one-year memorial of Camilla's death looms. The tension mounts and sparks fly as bright as July Fourth fireworks—and Alice and Charlie team up to find out the truth that everyone seems to be hiding.
Until they got to Serenity Point.
Is Camilla their enemy and rival—even six feet under? Or is she their sister, whose memory they have to protect? And what really happened to her that night on the bridge? In a town built on secrets and lies, can the truth stay buried for long? –
Goodreads
I love a good modern Gothic and This Side Of Jealousy continues the darkly fun story from book one and adds on even more mystery, intrigue, and general wickedness.  There is just something about this sleepy seaside town that makes everything seem menacing, somehow.  The lives of the ultra-rich and their overindulged teens makes for some interesting reading.    Charlie is still adjusting much better to a life of privilege than Alice, who still hangs back a little bit.  The secrets that Alice keeps about her parentage and her suspicions about Camilla drive her to keep digging into the past, but she keeps her cards very close.  Of course, it wouldn't be a Gothic novel without a friend from their old life showing up.  Patrick, Alice's best friend and one-time love interest, comes to town and seems to be trying to point out all of the things that are off about the family and their social circle. He was a welcome voice of reason and  I have a feeling we'll be seeing more of him in the next book.
Alice's secret relationship with Tommy was painful to read, at times.  She is clearly becoming more and more conflicted and Tommy's shocking reason for keeping their togetherness from everyone just uncovered more questions.  With some new characters in the mix, Tommy might not be Alice's only option on the romance front!  Charlie's love interest, Jude, become a little more three dimensional in this story. He wasn't just a damaged bad boy in this story.  Rather, he seems to have actual feelings and motivations other than booze and pills.  This made Charlie conflicted feelings about him and his odd/creepy relationship with Cybill even more intriguing.   I was disappointed that there wasn't more about Charlie's friendship/romance with the waiter from the wrong side of the tracks, but I'm hoping we see him again in the next book.  I really enjoyed This Side Of Jealousy as a guilty pleasure novel.  It is well structured, the pacing is great, and the characters are really fun to read.   If you love Gothic novels or indulgent mysteries, I really think you should give this series a try.
I received this ARC in exchange for my honest review. 
Find Lili Peloquin online:
Twitter
Facebook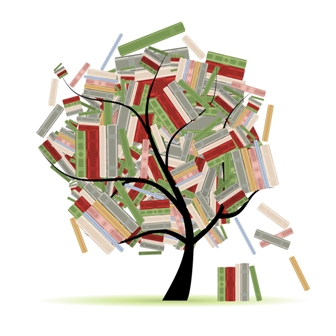 Related Posts