I received this galley in consideration for an honest review.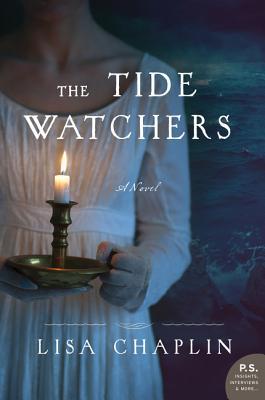 The Tide Watchers by Lisa Chaplin
Published by William Morrow on June 30, 2015
Genres: Historical Fiction
Goodreads

The free-spirited daughter of an English baronet, Lisbeth defies convention by eloping to France. When her husband abandons her, she must find a way to survive and be reunited with her young son, who is in the care of her mother-in-law. A seasoned spy known as Tidewatcher, Duncan apprenticed under Lisbeth's father and pledged to keep his mentor's pretty daughter safe—a promise complicated by the wily Napoleon Bonaparte. The British believe he is planning an attack, and Duncan is sent to search for signs of invasion on the French coast—where he draws dangerously close to adventurous and unpredictable Lisbeth.

A sensational new invention may shift the tide of a French victory. A brilliant and eccentric American inventor named Robert Fulton has devised a deadly weapon that can decimate an enemy's fleet. To protect English ships, Tidewatcher must gain control of Fulton's invention and cross enemy lines . . . but he cannot do it alone. Left with no other options, he enlists Lisbeth's help in outwitting the American inventor and uncovering Bonaparte's secret plans. Going undercover for the handsome and duty-bound spy, Lisbeth risks her freedom and her life as she navigates double agents and submarine warfare to outwit the greatest military tactician in history. The only question is . . . who can she trust?
The first thing that drew me to this book was that it was about spies during the Napoleonic Wars.  In the US, these wars don't get a lot  press in the classroom, so to speak.  Growing up, my takeaway was that Napoleon was a little man who wanted to own everything, and then he was exiled. In fact, these wars lasted quite a long time. England and France were at war for over 10 years and I am surprised that more fiction doesn't dig deeper into the intrigue that was surely going on at this time, but The Tide Watchers definitely took that idea and ran with it.  The French Revolution and all of its terror still reverberated over the politics of France and beyond, and I enjoyed the political debates between characters. A fictionalized version of Robert Fulton (he is known best for inventing the steam engine, but he also developed the first submarine and torpedoes) was an interesting illustration of the way many people saw France's quest for a republican form of government.  Just as it is today, the country with the best fighting technology wins, and Fulton's work, and its place in this war, was a fascinating aspect of the story. While all of the secret planning and spying is going on, there is a very emotional plot line  involving Lisbeth, who I saw as the main character in this story.  Her strength and intelligence really made the book for me.  She is desperate to get her baby back from her psychotic husband and what she endures gives the reader a very good idea of how easily a woman could become utterly powerless, emotionally and legally,  in marriage.  Her singular focus was her son, but along the way she ended up making one hell of a spy.  Duncan's character was also very engaging and I thought it was interesting that echoes of the Jacobite rebellion of 1745 still reverberated in the lives and political influence of some of the spies.
This is a very detail-rich book, which is something I love in my historical fiction, and while there is a fantastic romance between two of the characters, I would not call this a romance novel, per say.  The pacing was good because the story is constantly switching back and forth in perspective and location, giving me a 360 degree view of how events were unfolding on all sides of the war.  It combined real historical events with political intrigue and created a fictional, but entirely believable, story.  I think that The Tide Watchers is perfect for fans of Outlander.  Its multiple characters, detailed story, and engaging romance will appeal to readers who might be looking for a good book during Droughtlander.  Thankfully, The Tide Watchers will have a sequel, and I will be first in line to buy it when it's for sale!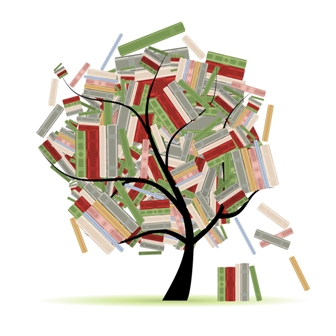 Related Posts