The Sweetest Dark
(The Sweetest Dark #1)
Author:
Shana Abe
Category:
Young Adult
Publisher:
Bantam
Release Date:
4-2-13
Lora Jones has always known that she's different. On the outside, she appears to be an ordinary sixteen-year-old girl. Yet Lora's been keeping a heartful of secrets: She hears songs that no one else can hear, dreams vividly of smoke and flight, and lives with a mysterious voice inside her that insists she's far more than what she seems. England, 1915. Raised in an orphanage in a rough corner of London, Lora quickly learns to hide her unique abilities and avoid attention. Then, much to her surprise, she is selected as the new charity student at Iverson, an elite boarding school on England's southern coast.  Jesse is the school's groundskeeper—a beautiful boy who recognizes Lora for who and what she truly is. Armand is a darkly handsome and arrogant aristocrat who harbors a few closely guarded secrets of his own. Both hold the answers to her past. One is the key to her future. And both will aim to win her heart. As danger descends upon Iverson, Lora must harness the powers she's only just begun to understand, or else lose everything she dearly loves. – Goodreads
With World War I as a backdrop, The Sweetest Dark initially feels like a Gothic thriller.  Lora is an orphan who is given a mysterious scholarship to a very snooty school.  Her time at the new school is predictably horrible, with the rich girls making her life unpleasant.  I felt immediately that Lora did not feel comfortable in her own skin and the hints that she is different are given through her actions ans her own internal dialogue.  As the story develops, the Gothic characteristics peel away and it turns into a story that I can't quite explain.  When Lora found out what she was, it was a surprise, I admit.  All three of the protagonists, Armand, Jesse and Lora, have abilities that they must grapple with.  I think the problem was that I didn't feel particularly invested in any of their problems.  Although the writing was very lyrical, the big reveal seemed to come out of left field and left me perplexed.
Despite my inability to really put this into a category, it was an interesting story.  It had elements of a historical drama with fantasy and paranormal.  There was a bit of instalove between Jesse and Lora, and although it was explained, it still kept me from being totally invested in their connection to each other.  I did enjoy reading it, but it felt a little muddled to me.  The descriptions of the setting were very good, but the world building as it related to the mythology of what Lora is, wasn't very strong.  As a result, I felt a little disconnected from the story.  Overall, this was an interesting book with some good potential for development in the rest of the series, but it didn't entirely work for me.
I received this galley in exchange for my honest review.
Find Shana Abe online:
Website
Twitter
Facebook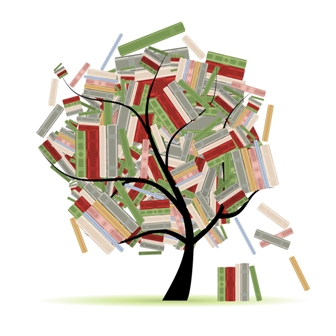 Related Posts