The Storyteller
Author: Jodi Picoult
Category: Fiction
Format: eGalley
Publisher: Atria
Release Date: 2-26-13
Sage Singer, who befriends an old man who's particularly beloved in her community. Josef Weber is everyone favorite retired teacher and Little League coach and they strike up a friendship at the bakery where Sage works. One day he asks Sage for a favor: to kill him. Shocked, Sage refuses…and then he confesses his darkest secret – he deserves to die, because he was a Nazi SS guard. Complicating the matter? Sage's grandmother is a Holocaust survivor. What do you do when evil lives next door? Can someone who's committed a truly heinous act ever atone for it with subsequent good behavior? Should you offer forgiveness to someone if you aren't the party who was wronged? And most of all – if Sage even considers his request – is it murder, or justice? – Goodreads
"Inside each of us is a monster; inside each of us is a saint. The real question is which one we nurture the most, which one will smite the other." eGalley pg.111
The Storyteller could almost be viewed as two books in one since it tells two stories.  The first story is about Sage, who is scarred by a car accident she feels she caused and has retreated from life by becoming a baker that works at night.  When Josef asks her to help him die, it drives her to finally ask her grandmother about her life as a prisoner of the Nazis during World War Two.  Make no mistake, Minka's narrative is brutal and unflinching.  Jodi Picoult obviously did a lot of research and spoke to survivors because the story feels very real and I had to put it down more than once to take a break and cry.  Yet, I was filled with hope because Minka's character survives, obviously, but she lives by building a life and a family after experiencing such unspeakable horror.  Just as she refused to remove her Nazi issued tattoo, she refuses to talk about her story until Sage presents her with a reason she can't refuse.  Within Minka's story was something she wrote and kept writing as she moved from camp to camp.  The allegorical nature of her tale will not be lost on the reader, as it was not lost on the Nazi officer she eventually works for in the camp.  It created a very gripping and real aspect to this feeling of having a book within the book.
Josef Weber was a fascinating character and while we hear Minka's story, we also know his.  The reader sees the transformation from boy to monster, which was chilling.  It is something tricky to try to humanize a character that represents a population of people that have been deemed pure evil by civilization, but Jodi Picoult does it with the right amount of nuance, in my opinion.  You want to hear his story, too, and that surprised me as I was reading.  I was also fascinated by the character of Leo, a DOJ employee, who represents the voice of justice that serves as a contrast to Josef's request for forgiveness.  As Sage turns to him in an attempt to do what she thinks is right by turning Josef in, Leo helps bring Sage in touch with her past and her grandmother's past.
The central idea behind this book was forgiveness. Can you forgive such a heinous act?  Should you forgive when so many that suffered are not present?  Each character had their own struggle with it, and with scars both literal and spiritual.  Sage is forced to confront her inability to forgive herself as she struggles to come to terms with the task that Josef has asked her to perform.   Josef is forced to confront the fact that a life lived in service to others cannot erase horrors inflicted on fellow humans.  There is a huge twist at the end that I admit I saw coming, but it did not take away from the impact of this book.  In the weeks after I finished it, I still found myself thinking about it.  I can say with all certainty that I don't know what I would have done in Sage's place, and I think the fact that the ending could have gone either way is an act of brilliance in itself.
"But forgiveness isn't something you do for someone else.  It's something you do for yourself.  It's saying 'you don't get to turn me into a victim. You are not important enough to me to be the object of my hate.' Once you do that, your enemy stays chained to his post. But you, you're free."  
eGalley, pg. 453
This book earned 5 birds:


I received this galley from the publisher in exchange for my honest review.
Find Jodi Picoult online:
Website
Twitter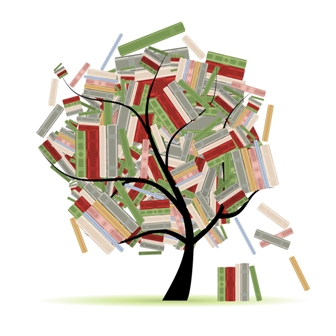 Related Posts