The Stone Girl
Author: Alyssa B. Sheinmel
Genre: Young Adult
Format: ebook
Publisher: Knopf
Release Date: 8-28-12
Sethie Weiss is hungry, a mean, angry kind of hunger that feels like a piece of glass in her belly. She's managed to get down to 111 pounds and knows that with a little more hard work—a few more meals skipped, a few more snacks vomited away—she can force the number on the scale even lower. She will work on her body the same way she worked to get her perfect grades, to finish her college applications early, to get her first kiss from Shaw, the boy she loves, the boy who isn't quite her boyfriend.  Sethie will not allow herself one slip, not one bad day, not one break in concentration. Her body is there for her to work on when everything and everyone else—her best friend, her schoolwork, and Shaw—are gone. – Goodreads
Sethie is clearly struggling with a lot of destructive habits.  Perhaps the most disturbing is her disordered eating and body image.  Alyssa Sheinmel has written a story that takes you deep inside the mind of a girl with a distorted self-view and it is a dark and sad place to be.  The book is written in third person, but you only see Sethie's point of view.  It did lend a sense of perspective; you get inside Sethie's mind, but with the sense of a broader view.  Unfortunately, it left me feeling a little disconnected from the characters.  It seemed a little too impersonal a voice for such a personal story. 
One aspect of the book that I enjoyed was that Sethie had to save herself.  It was ultimately her decision to seek help.  She had a small number of people who supported her and wanted her to get better, but there was no knight in shining armor to take her to treatment.  I thought that was a really important and realistic way to portray a situation like this one and I give the author a lot of credit for not going the other direction.  Ultimately, although this was a very sad and emotional story, I just didn't connect with the characters the way I wanted to.  I was disappointed that recovery was only implied and not shown at all, even in an epilogue.  I'm always uncomfortable with books that go into such detail of harm that is inflicted without any way for the reader to see that, although it is a hard road, recovery is possible.  I understand that there is value in writing about struggle, but I also feel that the book ultimately suffered because, although the ending was a step forward, it was still ambiguous.  For me, that ambiguity made it hard to find hope that the journey would resolve happily.
This book earned 3 birds:


I received this book as a galley from the publisher in exchange for my honest review.
Find Alyssa B. Sheinmel online:
Website
Twitter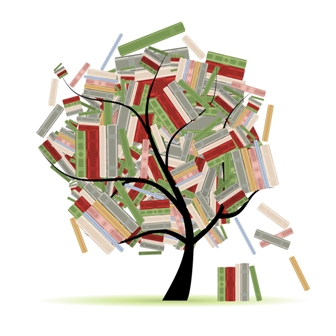 Related Posts