The Murmurings
Author: Carly Anne West
Category: Young Adult
Format: eGalley
Publisher: Simon Pulse
Release Date: 3-5-13
Everyone thinks Sophie's sister, Nell, went crazy. After all, she heard strange voices that drove her to commit suicide. But Sophie doesn't believe that Nell would take her own life, and she's convinced that Nell's doctor knows more than he's letting on. As Sophie starts to piece together Nell's last days, every lead ends in a web of lies. And the deeper Sophie digs, the more danger she's in—because now she's hearing the same haunting whispers. Sophie's starting to think she's going crazy too. Or worse, that maybe she's not. – Goodreads
I think the first thing that grabs people about this book is the terrifying cover image, which is reminiscent of The Ring.  Sophie is a girl who has lost her sister and deals with the aftermath that Nell's death has wrought on her family.  Her mother has spiraled down into alcoholism and she mainly just tries to get through every day.  When Sophie teams up with an acquaintance at school to try to unravel the truth behind Nell's suicide, it looked like this book would become a mystery with paranormal elements.  The setting in a sketchy mental hospital had great potential and this book certainly had its creepy moments.  (Anything involving mirrors always freaks me out.)  However, it never quite became the either a mystery or a convincing paranormal story for me.  There wasn't enough depth of world building to make me care about hat was happening in the book.  It is one thing to keep things a mystery, but it is another to obscure the truth and then reveal it in a way that is entirely too convenient.  That's kind of how I felt about this story.
I was expecting this book to be scary, but I just found it to be more puzzling.  The set-up for the situation that Sophie finds herself in was too vague to give me a sense of what to be afraid of, exactly.  Sophie's own development into someone who also hears voices seemed to distract from what I thought was the focus of the book, which was finding out what exactly happened to her sister.  Pair that with a lukewarm love interest and an out-of-place former friend of Nell's who hold all of the answers and it became a book that just didn't work for me.  It was not without its moments and I did like the interaction between Sophie and her mother, who is still grieving, but the book just didn't come together for me, in the end.
I received this galley from the publisher in exchange for my honest review.
Find Carly Anne West online:
Website
Twitter
Facebook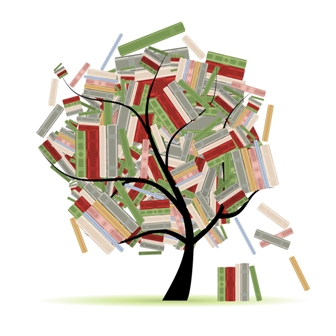 Related Posts