The Mephisto Kiss
Author:
Trinity Faegen
Category:
Young Adult
Publisher:
Egmont
Release Date:
9-25-12
When Jax and Sasha first see Jordan Ellis, they know she is no ordinary teenager. She's the daughter of the President after all, but she's also Anabo – a descendant of Eve. What they don't know is that Eryx plans to kidnap Jordan and force President Ellis to pledge his soul. If Eryx's plot succeeds, the consequences would be catastrophic. But the Mephisto brothers do know about Jordan's secret identity. And for one of them, she could be the match that leads to their soul's salvation. Now it's a desperate race against time to save Jordan and prevent Eryx's haunting eyes from discovering her true identity. –
Goodreads
The Mephisto Kiss focuses on Key, the leader of the Mephisto brothers and, although you wouldn't know it from the outside, a very complex personality with a heavy burden on his shoulders.   We also meet Jordan, who is very used to being in the spotlight and bears a heavy responsibility of her own because of who her father is.  I thought that this was very interesting because while on the outside Jordan and Key might seem very different, they actually have a lot in common and the story does a very good job of revealing that by peeling away layers of the story until all is revealed.  The way the plot artfully unfolds will keep you turning the pages to see what happens next.
Key is a pillar of stoic strength to his brothers, but his inner vulnerability makes him a very interesting and appealing character. Jordan, on the other hand, wears her goodness on her sleeve, but as she interacts more with the Mephisto, her character becomes more complex and there were times when I found her to be very frustrating.  I was glad that those challenges were presented, however, because it gave some great dimension to the characters.  On that same subject, the reader is able to see some history especially as it pertains to Eryx and his brothers.  While there is no doubt that he is evil, his back story shows him to be more than just "the brother that was lost".
I feel like this series really hit its stride with this book.  The Mephisto world really came alive for me this time around and while some of it was familiar, it was also its own story with new characters and situations to explore.  The story was strong, with a political thriller feel to the story and plot lines with a lot of emotional depth.  Writing a second book that can incorporate known story elements while simultaneously differentiating itself is not easy, but The Mephisto Kiss pulled it off and it made for a very exciting, romantic and just plain fun, read.  It was also nice to see Sahsa and Jax through the eyes of Key and Jordan.  Although they weren't the focus of the book, their involvement in the story was a nice continuation from The Mephisto Covenant and was like a little bonus for those of us that were fans of book one.  The many characters and plot points come together to create an examination of good, evil, love and free will in a series that I am loving more and more.  I have my theories about who the next featured brother will be, but I am sure the story will be fantastic no matter what!
I received this book from the publisher in exchange for my honest review.
Find Trinity Faegen online:
Website
Twitter
Facebook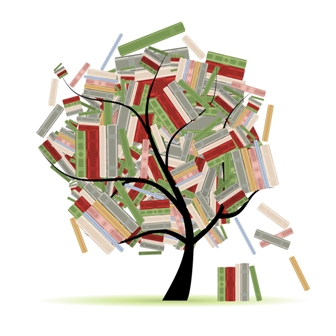 Related Posts