The Mephisto Covenant
Author:
Trinity Faegen
Genre:
Young Adult
Format
: ebook
Publisher:
Egmont
Release Date:
9-27-11
Sasha is desperate to find out who murdered her father. When getting the answer means pledging her soul to Eryx, she unlocks a secret that puts her in grave danger–she is an Anabo, a daughter of Eve, and Eryx's biggest threat.  A son of Hell, immortal, and bound to Earth forever, Jax looks for redemption in the Mephisto Covenant–God's promise he will find peace in the love of an Anabo. After a thousand years, he's finally found the girl he's been searching for: Sasha. With the threat of Eryx always looming, Jax knows he has to keep Sasha safe and win her over. But can he? Will Sasha love him and give up her mortal life? – Goodreads
Sasha's life has not been easy the past few years. Her father was mysteriously murdered, her mother deported to Russia and her friends have been joining a strange new club at school, called the Ravens, that seems to change them.  Her dangerous encounter with The Ravens one night reveals her true identity to her; she is a being of light and goodness, an Anobo.  It is not until she meets Jax, an immortal Son of Hell, that she realizes her destiny is tied to Jax and to his darkness.  Her attraction to Jax is strong, but can she chose him and his life freely?  Does he love her, or the promise of redemption her love can bring him?  I wasn't sure what to expect from this "angel and devil" story, but I was very pleasantly surprised by the weaving of old legends and religious mythology into a modern setting.  Heaven and Hell are not so much enemies as they are two places that work to claim the souls that belong to them.  In this story, where you end up after you die is entirely up to you and the life you lead on earth.  The fact that it wasn't Heaven against Hell made the plot that much more interesting.
The attraction between Jax and Sasha is strong and there are a few love scenes that got pretty steamy compared to many of the Young Adult books I've read, but it was well done.  Their relationship was also very sweet, since they were both searching for something and found each other.  Apart from the romantic aspect, the action and the description of the world that the rest of the series will inhabit was well thought out.  The characters were developed and a few were downright scary.  For the first in a series, this was a good and action filled story. I will definitely read the next installment!
I received this book as a galley from the publisher in exchange for my honest review.
Find Trinity Faegen online:
Website
Twitter
Facebook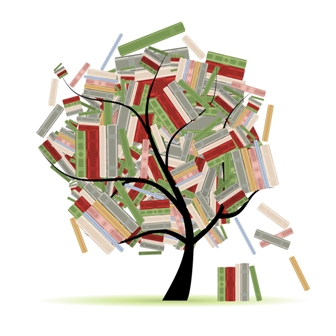 Related Posts