The Madman's Daughter
Author:
Megan Shepherd
Category:
Young Adult
Format:
ARC
Publisher:
Balzer + Bray
Release Date:
1-29-13
Sixteen-year-old Juliet Moreau has built a life for herself in London—working as a maid, attending church on Sundays, and trying not to think about the scandal that ruined her life. After all, no one ever proved the rumors about her father's gruesome experiments. But when she learns he is alive and continuing his work on a remote tropical island, she is determined to find out if the accusations are true. Accompanied by her father's handsome young assistant, Montgomery, and an enigmatic castaway, Edward—both of whom she is deeply drawn to—Juliet travels to the island, only to discover the depths of her father's madness: He has experimented on animals so that they resemble, speak, and behave as humans. And worse, one of the creatures has turned violent and is killing the island's inhabitants. Torn between horror and scientific curiosity, Juliet knows she must end her father's dangerous experiments and escape her jungle prison before it's too late. Yet as the island falls into chaos, she discovers the extent of her father's genius—and madness—in her own blood. – Goodreads
I think I fell in love with this book from the first page.  The Madman's Daughter is a retelling of The Island of Dr. Moreau that supposes the existence of Dr. Moreau's 16 year old daughter, left behind in poverty after he flees London in disgrace.  Juliet is a survivor, to be sure, and is left with nothing but what appears to be a diabetic condition and a job as a maid at King's Medical College.  The same eerie feeling hovers over this book, as it did in the original, but I don't think it is necessary to have read the H.G. Wells book in order to appreciate this one.  Megan Shepherd perfectly captures the dark and dirty streets of Victorian London and the sometimes unethical medical practices that came with the leap in medical knowledge that took place during this time.  The Island of Dr. Moreau was written at a time when advances were being made in medicine and vivisection were performed and subsequently banned.  This controversy is a big part of this story, as well, and its results will make you squirm.  Through Juliet's plight, the reader gets a window into the social conditions that a poor and unmarried girl had to endure.  Her choices were not pleasant ones, and fleeing to her father's island seems to be her only way to escape.
Juliet's life on the island becomes curiouser and curiouser as she feels both attraction to, and suspicion of, Montgomery.  He was a very interesting character that showed moments of great caring and sacrifice, but his closeness to Juliet's father kept me from ever really trusting him.  If Dr. Moreau was an old testament God, then Montgomery was New Testament; both were still wrapped up in the egotism of creation, but with very different approaches and attitudes.  Edward is just as mysterious, but so well written that you know there is something off about him, but you can't quite put your finger on it.  Combine these two young men with Dr. Moreau and his ever increasing madness, and it was a story that I thoroughly enjoyed.  The way it fit into the original book without depending on it for understanding was brilliant.  I was able to enjoy this as a story unto itself while contemplating the questions put forth by the H.G. Wells book about the role of science and the obligation a creator has to his creations.  It would have been easy for a character like Juliet to disappear in the midst of all of the other compelling people in this book, but she does not, and I loved the way she transforms, as well.  In the course of this book, she is able to discover some very harsh truths about her father that go way beyond his abandonment of her.  Her strength made her very relatable, so if you are looking to a swooning Victorian leading lady, look elsewhere.  I saw a lot of people talking about the last scene, and I thought how bad could it be? Ohhhhhh myyyyyy.  Yep, it's a killer, but in an entirely good way, I assure you.  I'll just be over here waiting (im)patiently for book two.
I received this ARC in exchange for my honest review.
Find Megan Shepherd online:
Website
Twitter
Facebook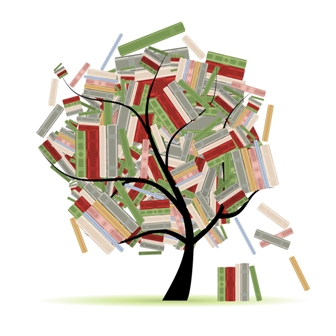 Related Posts