The Friday Society
Author: Adrienne Kress
Category: Young Adult
Format: ebook
Publisher: Dial
Release Date: 12-6-12
Set in turn of the century London, The Friday Society follows the stories of three very intelligent and talented young women, all of whom are assistants to powerful men: Cora, lab assistant; Michiko, Japanese fight assistant; and Nellie, magician's assistant. The three young women's lives become inexorably intertwined after a chance meeting at a ball that ends with the discovery of a murdered mystery man. It's up to these three, in their own charming but bold way, to solve the murder–and the crimes they believe may be connected to it–without calling too much attention to themselves. Set in the past but with a modern irreverent flare, this Steampunk whodunit introduces three unforgettable and very ladylike–well, relatively ladylike–heroines poised for more dangerous adventures. – Goodreads
Steam Punk books have become very popular in the last few years, and in The Friday Society, we see a world of gadgets and inventions in turn of the century London.  Following three very different girls, this book introduces each young woman and the circumstances that brought them to their various situations and living arrangements.  Each has their own distinct character and somewhat sad story, but each has found a way to survive.  I loved that the girls had their own individual strengths and vulnerabilities, which really helped them mesh as a group when they all finally met.  As far as steam punk goes, this was not as detailed as some books I've read, with the murder mystery aspect playing a larger role, but there were still wild inventions and enough lab explosions to keep everyone happy. 
The Friday Society was a very fun read.  Filled with a lot of steam punk gadgets and smart young women who are determined to solve a mystery, this would make a great holiday gift for a teen that is looking for a book that's part imaginative historical, part action/adventure.  While the dialogue is more modern than turn of the century, it doesn't take away from the story, which is about each girl finding ways to use their intelligence and talents to find justice.  While there was some romance, it was not the cornerstone of this book, which was kind of nice.  Instead, it was about the friendship that was forged between Cora, Nellie and Michiko and what each girl had to bring to the table, so to speak.  It was a sort of turn of the century Charlie's Angels….without the need for a "Charlie".  The Friday Society was a quick and fun read and, for Steam Punk newbies, a great introduction to this sub-genre.
This book earned 3.5 birds, rounded up to 4:




I received this book as a galley from the publisher in exchange for my honest review.
Find Adrienne Kress online:
Website
Twitter
Facebook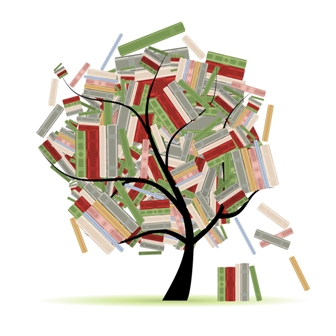 Related Posts