The Forsaken
Author: Lisa M. Stasse
Genre: Young Adult
Format: Hardcover
Publisher: Simon and Schuster
Release Date: 7-10-12
As an obedient orphan of the U.N.A. (the super-country that was once Mexico, the U.S., and Canada), Alenna learned at an early age to blend in and be quiet—having your parents taken by the police will do that to a girl. But Alenna can't help but stand out when she fails a test that all sixteen-year-olds have to take: The test says she has a high capacity for brutal violence, and so she is sent to The Wheel, an island where all would-be criminals end up. The life expectancy of prisoners on The Wheel is just two years, but with dirty, violent, and chaotic conditions, the time seems a lot longer as Alenna is forced to deal with civil wars for land ownership and machines that snatch kids out of their makeshift homes. Desperate, she and the other prisoners concoct a potentially fatal plan to flee the island. Survival may seem impossible, but Alenna is determined to achieve it anyway. – Goodreads
The Forsaken is set in the time after a global economic meltdown has destroyed the world order. The US, Mexico and Canada now form one huge country and a totalitarian regime rules the people.  We meet Elenna on her testing day when all 16 year old citizens are given the government mandated tests that will determine the rest of their lives.  Without warning, Elenna finds her self fighting for survival on The Wheel, an island prison.  The description of the social groups that form on the Wheel was interesting and very nerve racking, as well, since the life expectancy on the island is so short.  However, there are people there that are willing to help and although life seems pretty straight forward, Elenna knows that there are still mysteries to uncover.
This book was The Hunger Games meets Lord of the Flies with a lot of survival techniques and violence to set the tone.  On top of the action you have the mystery that surrounds the Monk, his followers and what really goes on in the gray zone.  While this was a very intriguing story, I felt that the beginning was a little bit rushed which made the world building rushed, as well.  I felt like I needed more time in the world of the UNA to really appreciate the horror of The Wheel.  Despite that, this was a very fast-paced and exiting book.  Life on The Wheel is harsh and the author does not shy away from describing every aspect of that horrifying place.  By the end of the book some questions are answered, but many more are left open and I know that many readers will be waiting anxiously for book two.
This book earned 3 birds:


I received this book in exchange for my honest review.
Find Lisa Stasse online:
Website
Twitter
Facebook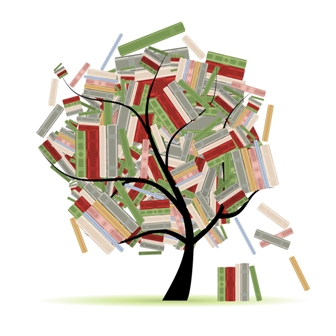 Related Posts