The Fire Horse Girl
Author: Kay Honeyman
Category: Young Adult
Format: EGalley
Publisher: Scholastic
Release Date: 1-1-13
 Jade Moon is a Fire Horse — the worst sign in the Chinese zodiac for girls, said to make them stubborn, willful, and far too imaginative. But while her family despairs of marrying her off, she has a passionate heart and powerful dreams, and wants only to find a way to make them come true. Then a young man named Sterling Promise comes to their village to offer Jade Moon and her father a chance to go to America. While Sterling Promise's smooth manners couldn't be more different from her own impulsive nature, Jade Moon falls in love with him on the long voyage. But America in 1923 doesn't want to admit many Chinese, and when they are detained at Angel Island, the "Ellis Island of the West," she discovers a betrayal that destroys all her dreams. To get into America, much less survive there, Jade Moon will have to use all her stubbornness and will to break a new path . . . one as brave and dangerous as only a Fire Horse girl can imagine. – Goodreads
This story starts in China where we get a sense of what Jade Moon's life is like in a village that is rural and largely out of touch with the modern world.  I am glad that the author spent so much time here because I really got a sense of the way that females were treated.  It seemed that her one job in life was to  be married off to an eligible man, which was not what Jade Moon really wanted for herself, of course.  In addition to Jade Moon's life, we get a glimpse into why so many people followed the lure of a new start in the US.  Child labor and terrible conditions for the poor were some of the unflinching realities that Kay Honeyman wrote about with great detail that really stayed with me after I finished reading this story.  In the end, they left for a chance at something better, which was true then and is true for immigrants today, as well.
The description of the holding place for incoming immigrants on the West Coast, Angel Island, was fascinating.  In truth, I had never even heard of this place until I read this book.  I was pulled into the hopes and dreams of the men and women, as well as the crushing disappointments that awaited them.  Jade Moon is smart and determined and I loved reading about the way she eventually makes it to America and the reality that awaited her.  While Jade Moon uses her wits to find a way to survive, for many women, the circumstances within the Chinese immigrant community were horrific.  Kay Honeyman takes history and weaves a story around it that will entertain you and educate you.  This book would be an excellent companion for any teacher talking about the immigrant experience.  In addition to the compelling story, I found the author's notes at the end to be very interesting and worth a read, as well.
This book earned 3.5 birds, rounded up to 4:


I received this galley in exchange for my honest review.
Find Kay Honeyman online:
Website
Twitter
Facebook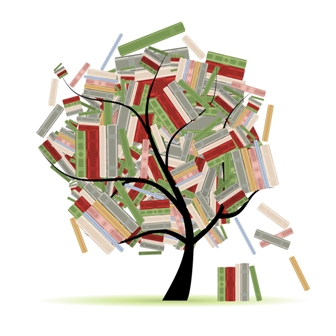 Related Posts