**This review is spoiler free, if you've read the series**
The Fiery Heart
Author:
Richelle Mead
Category:
Young Adult
Publisher:
Razorbill
Release Date:
11-19-13
In The Indigo Spell, Sydney was torn between the Alchemist way of life and what her heart and gut were telling her to do. And in one breathtaking moment that Richelle Mead fans will never forget, she made a decision that shocked even her. . . .But the struggle isn't over for Sydney. As she navigates the aftermath of her life-changing decision, she still finds herself pulled in too many directions at once. Her sister Zoe has arrived, and while Sydney longs to grow closer to her, there's still so much she must keep secret. Working with Marcus has changed the way she views the Alchemists, and Sydney must tread a careful path as she harnesses her profound magical ability to undermine the way of life she was raised to defend. Consumed by passion and vengeance, Sydney struggles to keep her secret life under wraps as the threat of exposure—and re-education—looms larger than ever. – Goodreads
Fans of Richelle Mead know that book four is always good for a story that will rip your heart out and The Fiery Heart was no exception.  The whole time i was reading it, I was also tense because it just seemed like Adrian and Sydney were getting too comfortable.  With Zoe at school with her, I knew things would become more complicate, and they did.  Also complicating things? The background romances, most notably Trey's continued attraction to Angeline, everyone's favorite dhampir redneck. (I say that with the greatest affection)  There are also a few new characters that I think will have a greater role to play in the next two books, including a new spirit user.  If you're looking to catch a glimpse of some old friends, you're in luck because the story checks in very briefly with Sonja, Rose, and Dimitri.
I think everyone's favorite part is Adrian's point of view.  Oh, Adrian, you poor thing.  He is coming to terms with the mental illness brought on by spirit and trying so hard to make himself worthy of Sydney.  I did not realize how hard he was on himself until I read his point of view, and I loved that extra oomph that it provided.  I mean, let's be honest, those of us that are fans of the series have been waiting to read his POV since Frostbite.  It also provided a better contrast against Sydney, who is starting to become her own person more and more.  I liked how much we see her love for Adrian and how much his suffering makes her suffer, as well.  Sydney has a lot to deal with, between her secret love for a Moroi and her family falling apart, but it made for an excellent book.  Be warned, though, the cliffie at the end is brutal, but July is just around the corner….right?
Find Richelle Mead online:
Website
Twitter
Facebook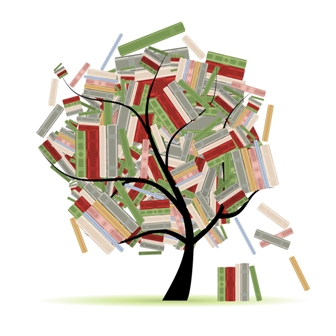 Related Posts