The Favor
Author:
Megan Hart
Category:
Fiction
Publisher:
Mira
Release Date:
6-25-13
Janelle Decker has happy childhood memories of her grandma's house, and even lived there through high school. Now she's back with her twelve-year-old son to look after her ailing Nan, and hardly anything seems to have changed, not even the Tierney boys next door. Gabriel Tierney, local bad-boy. The twins, Michael and Andrew. After everything that happened between the four of them, Janelle is shocked that Gabe still lives in St. Mary's. And he isn't trying very hard to convince Janelle he's changed from the moody teenage boy she once knew. If anything, he seems bent on making sure she has no intentions of rekindling their past. To this day, though there might've been a lot of speculation about her relationship with Gabe, nobody else knows she was there in the woods that day…the day a devastating accident tore the Tierney brothers apart and drove Janelle away. But there are things that even Janelle doesn't know, and as she and Gabe revisit their interrupted romance, she begins to uncover the truth denied to her when she ran away all those years ago. –
Goodreads
The Favor is an emotional story about reconnecting with your past and the different ways that people sacrifice themselves for those that they love, or perhaps, those that they resent for being required to love.  The story starts from Janelle's point of view as she moves back to Pennsylvania to care for her ailing grandmother and provides her with a fresh start, of sorts.  Using flashbacks, the story of her childhood, wild teen years, and how it all fit in with the family next door is slowly pieced together.  I really liked the use of flashback in this story.  It kept the pace moving along and it provided real tension in the story, going back and forth at critical times so that you had to keep reading.  It also provided a great way to see how the characters had grown from children, to teens, and to adults.  Janelle's life has not been easy, but neither was it all bad.  Coming back home clearly reconnects her with a past that has elements she would like to forget, but I found her to be very real and relatable as a character.  Her struggles to raise a tween boy and take care of her gram were heartbreaking and I thought that the author did a very good job of getting into the stress of being a caregiver to an elderly relative.
The events of twenty years before that involved Gabe and his brothers are revealed slowly, but it is quickly apparent that theirs was not a happy home.  Because of the accident involving his brother, Andy, Gabe has sacrificed his dreams of leaving and stays to take care of his father and brother.  His life is dark and Janelle's return sets in motion a series of events that exposes the real pain of what happened all those years ago.  Gabe was a flawed character, yes, but he was not unappealing.  His anger was on the surface, but his humanity and willingness to be selfless was there, too.  The truth about their childhood is painful and dark.  There was a lot about forgiveness in this story.  It was a very gritty portrayal of forgiving others (or not) and forgiving yourself (or not).    There were times when The Favor was hard to read, but I never thought about putting down this compelling and emotional story.  Megan Hart, who is known for her excellent erotic romances, has easily stepped into another kind of writing.  I am looking forward to reading more of this type of work from her.  You can read my review of her other mainstream fiction work, All Fall Down, which I also liked.
I received this galley in exchange for my honest review.
Find Megan Hart online:
Website
Twitter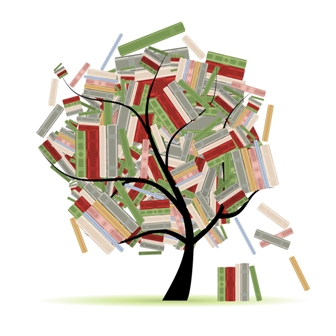 Related Posts