The Eternal Ones
Author: Kirsten Miller
Genre: Young Adult
Format: Hardcover
Publisher: Razorbill
Release Date: 8-10-10
Haven has had visions since she was a child. Each vision shows her a boy names Ethan and she feels a strong need to find him. Growing up in a small Tennessee town with a strange reputation hasn't been easy, but when she is finally able to escape her Grandmother and get to New York, she finds Iain and they star a passionate affair that unlocks the mystery of Haven's visions and leads her to the Ouroboros Society.
Books with past life plots are so much fun to read because the whole idea sort of fascinates me.  The book starts out focusing on Haven and the oppressive environment she lives in with her grandmother and mom in rural Tennessee.  The Grandmother is sort of a caricature of the mean and ultra-religious elder in a conservative community.  Although she was a little over the top at times, it served as a good catalyst for Haven to rebel and provided the push she needed to make a big move to NYC.  I enjoyed the different aspects of Haven; one one hand, she was a small town girl, but the side of her that was influenced by her past life was more savvy and adventurous.  I found her to be brave and vulnerable and I cared about what happened to her. I do wish that more information had been given about Haven's mother. I felt like that relationship wasn't fully defined.  I loved Haven't best friend, Beau, and the odd alliance that is forged with the local Pentecostal snake handlers.
I think what I loved most about the book was its twisty-ness.  I really didn't know who to trust for much of it, which made it very tense and fun to read, although it made me a little less attached to Iain character, since he was one of the people I did not trust.  This book was fun adventure, intrigue and even a little scary at times.  It combined the deep religious beliefs of an isolated and rural community with the spooky mystery of what the Ouroboros Society really is.  I am looking forward to reading book two.
This book earned 4 birds:


Find Kirsten Miller online:
Website
Twitter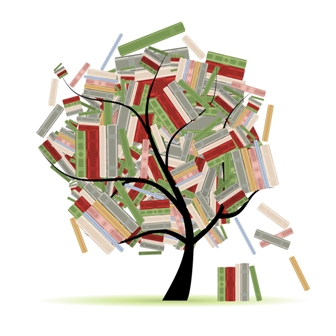 Related Posts