The Coldest Girl In Coldtown
Author:
Holly Black
Category:
Young Adult
Publisher:
Little, Brown
Release Date:
9-3-13
Tana lives in a world where walled cities called Coldtowns exist. In them, quarantined monsters and humans mingle in a decadently bloody mix of predator and prey. The only problem is, once you pass through Coldtown's gates, you can never leave. One morning, after a perfectly ordinary party, Tana wakes up surrounded by corpses. The only other survivors of this massacre are her exasperatingly endearing ex-boyfriend, infected and on the edge, and a mysterious boy burdened with a terrible secret. Shaken and determined, Tana enters a race against the clock to save the three of them the only way she knows how: by going straight to the wicked, opulent heart of Coldtown itself. –
Goodreads
"They eat one another. They eat us. They eat every damn thing. They'll drink up the whole world if we let them." – ARC pg. 92
There are very few authors that will tempt me to read a vampire book, but  I am nothing if into a dedicated Holly Black fangirl, so I was more than happy to accept the challenge. The story begins with a massacre and the author wastes no time in creating a gruesome scene of relentless gore and death.  What Tana finds in the other two survivors is someone from her past and a vampire that she can neither fully trust, nor dismiss. The Coldest Girl In Coldtown was dark, sexy, terrifying, and emotional.  It was as emo as it was opulant and the punk rock world of Coldtown both blended and clashed with the more luxurious and indulgent world of the older and, might I say, "traditional" vampires.  To go cold was to be infected with the virus that caused vampirism and the Coldtowns were basically a way to quarantine those who either succumbed or were infected.  Inside the walls life and death were in constant opposition to each other, since those who were alive often came there to find death.
Tana's history with vampires and the horrifying tragedy that left Tana and her sister motherless haunts her and she bears physical and emotional scars from it.  Her journey into Coldtown is like a weird and bloody road trip that fascinates and repels you, just a little.  Gavriel was a very interesting character, since I'm always interested in characters that embody evil, but still chose to perform acts that are good.  This is something that Holly Black does very well, that shaky moral ground that so many of her characters live upon.  On one hand, he is a killing machine; on the other, he is showing kindness and mercy.  It is as fascinating as it is scary, and I loved it!  Of course, I would be remiss if I didn't mention the spectacular world building.  The world of this book is just like the one we know now, but with Coldtowns set up around the country.  With their existence comes an entire entertainment industry, mostly revolving around reality TV.  That desire to be on TV has lured many teens into Coldtowns to be turned or to live as a human among the vampires.  The presence of cameras is everywhere and in this place that seems to be full of secrets, there is almost nothing that isn't broadcast out into the world for all to see.   The Coldest Girl In Coldtown did what I thought was nearly impossible; it brought originality to a trope that seemed entirely played out.  Those who try to avoid vampire books should look twice at this original and engrossing story.
"We all wind up drawn to what we're afraid of, drawn to try find a way to make ourselves safe from a thing by crawling inside of it, by loving it, by becoming it." ARC pg. 383
I received this ARC in exchange for my honest review.
Find Holly Black online:
Website
Twitter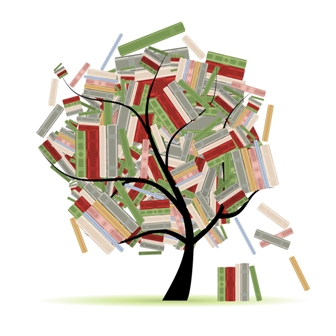 Related Posts