The Book Of Broken Hearts
Author:
Sarah Ockler
Category:
Young Adult
Publisher:
Simon Pulse
Release Date:
5-21-13
Jude has learned a lot from her older sisters, but the most important thing is this: The Vargas brothers are notorious heartbreakers. She's seen the tears and disasters that dating a Vargas boy can cause, and she swore an oath—with candles and a contract and everything—to never have anything to do with one. Now Jude is the only sister still living at home, and she's spending the summer helping her ailing father restore his vintage motorcycle—which means hiring a mechanic to help out. Is it Jude's fault he happens to be cute? And surprisingly sweet? And a Vargas? Jude tells herself it's strictly bike business with Emilio. Her sisters will never find out, and Jude can spot those flirty little Vargas tricks a mile away—no way would she fall for them. But Jude's defenses are crumbling, and if history is destined to repeat itself, she's speeding toward some serious heartbreak…unless her sisters were wrong? Jude may have taken an oath, but she's beginning to think that when it comes to love, some promises might be worth breaking. –
Goodreads
Jude Hernandez comes from a very close-knit family and, as the youngest of four sisters, she is the one that is the last to leave home and is now getting a front row seat to her father's heartbreaking decline as he suffers from Alzheimer's.  The motorcycle that her dad unearths from his barn is their last hurrah and something that Jude is holding onto, perhaps even more than her father.  As Jude watches her dad get worse, she starts to drift away from the people and things that meant so much to her.  Emilio's ability to fix the bike is a big part of the story, obviously, but so is Jude's relationship with her family. I would say this this is more about Jude's relationship with her mom, her dad, and her sisters than it is about a boy.  For me, this made for a much more interesting story.  I really felt Jude's embarrassment, guilt, and frustration as she tried to take too much of this situation on her shoulders.
I think what held me back when it came to totally committing to the book was that I didn't feel the relationship between Emilio and Jude clicked.  I didn't really buy the fear that Jude felt when she found out Emilio's family, which was a pretty weak association in my mind.  I also felt that their attraction was a tad forced.  I would have been perfectly happy if they had become really good friends and not necessarily a romantic partners.  However, make no mistake that this book had a very strong core to it, despite my misgivings about the romance.  What Jude is going through with her dad is painful and I thought that the story surrounding her feeling about leaving home and caring for her father were very real.  The Book Of Broken Hearts was an interesting study in that period of time after high school and before college when you are not quite a kid, but not quite an adult, either.  It was made more interesting by the fact that Jude is dealing with this type of illness in a parent at a much younger age than most adults do.  The Book Of Broken Hearts might have fallen short in a few areas, but there is no doubt that it is a book that is full of many complex and satisfying familial relationships.
I received this galley in exchange for my honest review.
Find Sarah Ockler online:
Website
Twitter
Facebook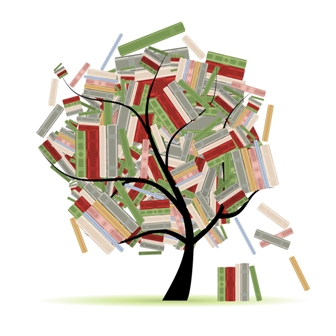 Related Posts