The Bitter Kingdom
Author:
Rae Carson
Category:
Young Adult
Publisher:
Greenwillow Books
Release Date:
8-27-13
Elisa is a fugitive in her own country. Her enemies have stolen the man she loves in order to lure her to the gate of darkness. As she and her daring companions take one last quest into unknown enemy territory to save Hector, Elisa will face hardships she's never imagined. And she will discover secrets about herself and her world that could change the course of history. She must rise up as champion-a champion to those who have hated her most. –
Goodreads
"I am queen of Joya d'Arena and bearer of a living Godstone. I kneel to no one." – ARC pg. 161
Although I had this ARC for months, I put off reading it because I just didn't want this series to end.  Right away, the reader is thrown back in to the action, as Elisa and company are desperate to rescue Hector.  The amazing bonus of this book?  We get to read Hector's point to view!  Let me say that he is just as awesome as you remember from book two and getting to be inside of his head a little bit was absolutely amazing.  His captures are not nice, as you can imagine, and his experiences as a prisoner were hard to read, at times.  Elisa's crew was amazing, as always and I really loved the interaction between Belén and Mara.  Storm was especially wonderful because we get to learn so much more about him…..and his family.  One new addition was a slave girl who initially goes by Mula.  I loved her and if I could have a book wish grated, I would wish for Mula to have her own series. (Pretty please?)  As the group fights for their kingdom and for peace, their journey takes them on some heart-stopping adventures, including the land of the Anamagi.  What a bizarre world it was and a testament to the author's excellent world-building skills. Those of you who are Elisa/Hector shippers (a.k.a. everyone) you will be blown away by the romance.  It was sweet, it was sexy, and it was amazing.   I could not put The Bitter Kingdom down!
Elisa has one of the best character arcs I have read in a very, very long time.  That quote that I put above would have been inconceivable in book one, and yet, I expect nothing less from the Elisa of book three.  As I have said in my reviews of the first two books, I have always felt that Elisa's power was in her mind and her inner strength.  She is a brilliant character that become physically strong, yes, but who recognizes that her real strength lies in her intellect and her belief in herself.  When I read this series I want to cheer because I become so immersed in the story that Elisa's triumph's feel very real to me.  I feel like Elisa has to decide who she is in this book.  While all of the installments in this series have had excellent character growth, The Bitter Kingdom brought some especially tough circumstances to Elisa's door and she has an opportunity to really explore who she is.  Is she destined to die as a bearer of a Godstone?  Is she a queen who must learn how rule all of her people?  Will she be a fugitive forever?  All of these questions hammer her and experiencing their resolution was one of the best reading experiences I have had this year.  In a market that is growing by leaps and bounds, this series rises to the top because of its carefully constructed world, heart stopping adventure, and amazing characters.  I am so sad that this series is over, but I'm looking forward to more books from Rae Carson.
Find Rae Carson online:
Website
Twitter
Facebook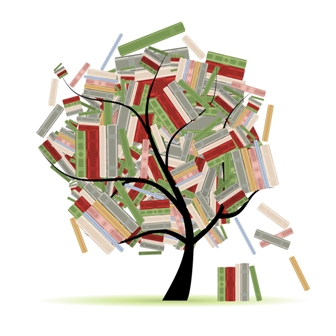 Related Posts