The 5th Wave
Author:
Rick Yancey
Category:
Young Adult
Publisher:
Putnam
Release Date:
5-7-13
After the 1st wave, only darkness remains. After the 2nd, only the lucky escape. And after the 3rd, only the unlucky survive. After the 4th wave, only one rule applies: trust no one.  Now, it's the dawn of the 5th wave, and on a lonely stretch of highway, Cassie runs from Them. The beings who only look human, who roam the countryside killing anyone they see. Who have scattered Earth's last survivors. To stay alone is to stay alive, Cassie believes, until she meets Evan Walker. Beguiling and mysterious, Evan Walker may be Cassie's only hope for rescuing her brother—or even saving herself. But Cassie must choose: between trust and despair, between defiance and surrender, between life and death. To give up or to get up. –
Goodreads
I'm always reluctant to read books that are hyped to the level that The 5th Wave was, but I finally gave in and I must say that it lived up to all of the glowing reviews that I've read.  Told from different perspectives and in distinct sections, The 5th Wave begins with Cassie, a teen who is on her own, surviving while the world continues to fall apart.  Through her narration we learn about the horrific fall of society as a mysterious alien race takes out humanity one planned wave at a time.  The plausibility of the means by which humans are wiped out makes the story that much more chilling.  Although it's sci-fi, it's not set in the future, so the world that is falling apart is the world that we are living in right now.  For me, that is what makes or breaks a post-apocalyptic story.  If I don't feel attached to the world that's being destroyed, I won't care what happens at all.  The 5th Wave had me in its grip and I found myself really worrying about Cassie, Sam, and all of the people I met while reading this book.
The other larger theme I saw in this story was about humanity.  The way that some people both lose and others find theirs during times of extreme crisis is not a new examination in a book like this, but combined with the question what makes you human? it was particularly interesting.  The way that the aliens came to the planet made the question even more relevant.  Throw in a few extreme and well-timed plot twists and this book had me in its clutches.  I loved the way the different character perspectives each had their own story that eventually connected in a dramatic and heart-pounding way.  Although this is a series whose sequel I will be waiting for anxiously, it was also a very satisfying story that didn't leave me with that empty feeling you sometimes get from extreme cliffhangers.  If you've had this on your list and were hesitant to read it, like I was, I think you will be happy that you took the chance.
I received this galley in exchange for my honest review.
Find Rick Yancey online:
Website
Twitter
Facebook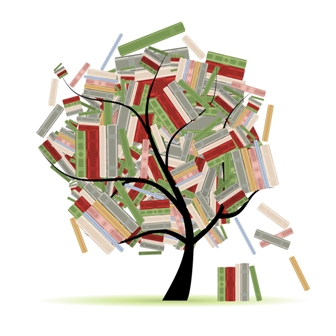 Related Posts