The Summer Of Letting Go
Author:
Gae Polisner
Category:
Young Adult
Publisher:
Algonquin Books
Release Date:
3-25-14
Just when everything seems to be going wrong, hope and love can appear in the most unexpected places. Summer has begun, the beach beckons and Francesca Schnell is going nowhere. Four years ago, Francesca's little brother, Simon, drowned, and Francesca is the one who should have been watching. Now Francesca is about to turn sixteen, but guilt keeps her stuck in the past. Meanwhile, her best friend, Lisette, is moving on most recently with the boy Francesca wants but can't have. At loose ends, Francesca trails her father, who may be having an affair, to the local country club. There she meets four-year-old Frankie Sky, a little boy who bears an almost eerie resemblance to Simon, and Francesca begins to wonder if it's possible Frankie could be his reincarnation. Knowing Frankie leads Francesca to places she thought she'd never dare to go and it begins to seem possible to forgive herself, grow up, and even fall in love, whether or not she solves the riddle of Frankie Sky. –
Goodreads
Because it  involves the aftermath of losing a child, I found myself getting very emotional while reading The Summer Of Letting Go.  Grief is such an inidivdual experience, and the author did a good job of showing that.  Francesca is buried in her guilt, her mother throws herself into her foundation, and her father just keeps working.  Even though Francesca feels alienated by her own parents, the characters were still written in a way that did not pass judgment.  While I felt Francesca's hurt, I never felt that her parents were bad people.   In fact, they turned out to be wonderfully flawed and real in a literary category where parents are often two dimensional.   I just saw a family that was grieving, and that made Francesca's feelings even more heart breaking, in the end.  Her belief that her father is having an affair leads her to some interesting and serendipitous interactions, and I liked that the issue itself (her father's possible affair) was artfully combined with where that search lead her.   The focus of the journey and the journey itself both had meaning within the story.
The appearance of Frankie Sky, whose resemblance to her brother spooks Francesca, provided an excellent vehicle for her to come to terms with her own guilt, fear, and belief in herself.  He quite obviously served as a way to help heal Francesca, but I also liked that she got another view of grief through Frankie's family, since they were dealing with their own tragedy.  To love someone is to live with the idea that, as much as you would like to, you can't always control the things that happen to them.  Francesca's love for Frankie was an excellent way to show her growth and understanding of grief, and the way people behave in order to survive painful bumps in life's road.  Combine these realizations with her feelings for her BFF's boyfriend, and you have a coming of age summer book that involved every messy family situation you could think of, but still managed to stay focused on the idea of letting go and moving forward.  The Summer Of Letting Go was a wonderfully written and well-paced book with characters that seemed very real and a story that was sad, but ultimately uplifting.
I received this galley in exchange for my honest review.
Find Gae Polisner online:
Website
Twitter
Facebook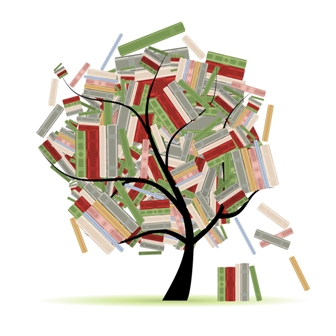 Related Posts