Stealing Parker
Author: Miranda Kenneally
Category: Young Adult
Format: ebook
Publisher: Sourcebooks
Release Date: 10-1-12
Parker Shelton pretty much has the perfect life. She's on her way to becoming valedictorian at Hundred Oaks High, she's made the all-star softball team, and she has plenty of friends. Then her mother's scandal rocks their small town and suddenly no one will talk to her. Now Parker wants a new life. So she quits softball. Drops twenty pounds. And she figures why kiss one guy when she can kiss three? Or four. Why limit herself to high school boys when the majorly cute new baseball coach seems especially flirty? But how far is too far before she loses herself completely? – Goodreads
I was expecting to like Stealing Parker, but I was not expecting a book that spoke to me as much as it did.  What I found was a story about a girl who can't change the way her life has fallen apart, so she decides to try to change who she is.  The problem, of course, is that the way she decides to change herself almost dismantles the good parts of her life, as well.   There were a lot of emotionally tough situations in this book and the straightforward storytelling combined with excellent pacing really made the whole thing come together in a wonderful way.
Parker is a flawed protagonist, to be sure, but her crisis is so realistic and her longing for a life that no longer exists is so poignant that I was immediately drawn to her as a character.  I think one of my favorite aspects of this story was Parker's conflict between her inner sense of faith and morality versus the outside opinions that influenced her for so long.  The conflict between what you know to be right and what people say you should be doing and feeling is something that so many teens go through, but it's something that adults confront, as well.  For that reason, I really felt connected to this story, more so than I usually do with books in the contemporary YA category.  Some of the people in Parker's life made me want to scream with frustration, but there were also the people that truly cared about her.  That Parker had both kinds people in her life, but had to figure out which people truly wanted her to be happy, was a fantastic part of this book.
Parker's story is not an easy one; it's full of missteps and, well, kind of uncomfortable situations.  It is a tribute to Miranda Keanneally's writing that someone who is so removed from her teen years (me) could be so drawn to this story.  Yes, it's about a girl in high school, but I also think that adult readers will be able to relate to many of the themes in this book.  Stealing Parker was one of the best contemporary YA books I've read this year and I highly recommend it to both teen and adult readers, alike.
This book earned 5 birds:
 

I received this book as a galley from the publisher in exchange for my honest review.
Find Miranda Kenneally online:
Website
Twitter
Facebook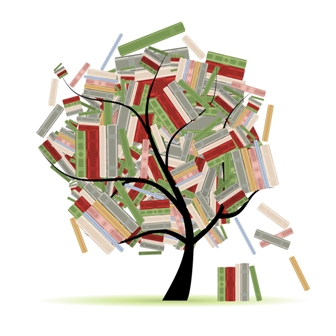 Related Posts