Starters
Author: Lissa Price
Genre: Young Adult
Format: ARC
Publisher: Random House
Release Date: 3-13-12
Callie lost her parents when the Spore Wars wiped out everyone between the ages of twenty and sixty. She and her little brother, Tyler, go on the run, living as squatters with their friend Michael and fighting off renegades who would kill them for a cookie. Callie's only hope is Prime Destinations, a disturbing place in Beverly Hills run by a mysterious figure known as the Old Man. He hires teens to rent their bodies to Enders—seniors who want to be young again. Callie, desperate for the money that will keep her, Tyler, and Michael alive, agrees to be a donor. But the neurochip they place in Callie's head malfunctions and she wakes up in the life of her renter, living in her mansion, driving her cars, and going out with a senator's grandson. It feels almost like a fairy tale, until Callie discovers that her renter intends to do more than party—and that Prime Destinations' plans are more evil than Callie could ever have imagined. – Goodreads
Starters begins as a lot of dystopians do, with an introduction to some kids who have survived a war and are left to fend for themselves.  Callie feel responsible for her sick brother and decides to take a big chance and rent her body to an "Ender" (old person).  In this world, people live much longer and a virus has killed off all but the very young and very old.  This was an interesting aspect of the story, because unless you have an older relative to claim you, you are an unregistered minor with no rights. As a result of the upsetting of the social structure, new and sometimes dangerous groups emerged.  The world that Callie lives in is unbalanced and harsh, but her love for her brother and her friend is the driving force behind her decision to work with Prime Destinations.  All of the details and descriptions of this harsh new society helped to create a place that was familiar, but much more dangerous than the world we live in.
The feel of this book was simultaneously current and futuristic.  The remains of a society ravaged by biological warfare and the subsequent dismantling of the social order we know now was very real and lent a certain eeriness to the story.  On the other hand, the idea that embedded microchips can allow you in inhabit another body was deliciously sci-fi.  I loved the La Femme Nikita feel to this book with Callie being an unwilling assassin, coming in and out of consciousness in her own body, wondering what horrors she performed while her renter took over.  It was a great combination of sci-fi, action and dystopia and once I started reading it, I didn't want to stop!
This book earned 5 birds:


I received this ARC in exchange for my honest review.
Find Lissa Price online:
Website
Twitter
Facebook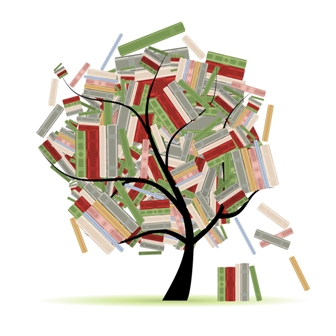 Related Posts