Star Cursed
Author
: Jessica Spotswood
Category
: Young Adult
Publisher
: Putnam
Release Date:
6-18-13
With the Brotherhood persecuting witches like never before, a divided Sisterhood desperately needs Cate to come into her Prophesied powers. And after Cate's friend Sachi is arrested for using magic, a war-thirsty Sister offers to help her find answers—if Cate is willing to endanger everyone she loves.  Cate doesn't want to be a weapon, and she doesn't want to involve her friends and Finn in the Sisterhood's schemes. But when Maura and Tess join the Sisterhood, Maura makes it clear that she'll do whatever it takes to lead the witches to victory. Even if it means sacrifices. Even if it means overthrowing Cate. Even if it means all-out war. –
Goodreads
"It's not that I lack compassion for the poor.  I have plenty of compassion. I just can't help wondering how they would feel about us if they knew the truth." – ARC Pg. 3
I have never wanted throw a book across the room the way that I wanted to throw Born Wicked.  It was the kind of wonderful pain that only a well-written story can bring.  Star Cursed delivered on the promise of a heart wrenching sequel and then some.  Cate has accepted her place with the Sisterhood after threats against Maura and Tess lead her to leave Finn behind without a word of explanation.  With Finn safely in the Brotherhood, Cate can concentrate on keeping out of trouble and waiting to see when her oracle's magic will present itself.  It is a tense waiting game because every day more girls are taken away and Cate's frustration with inaction and fear of the future are palpable.  With daring feats of magical espionage and some intense kissing scenes, there was not one moment of rest in Star Cursed.  The girls in the convent are a mixture of interesting new characters and those that we knew in Born Wicked.  With all of the girls there comes a different dynamic within the group.  There is even one delightful mean girl because there will always be mean girls.  What I found the most interesting was the dynamic between the two elders of the Sisterhood, Cora and Inez.  As things start to become more dangerous and complicated, side emerge and the political intrigue within the sisterhood gave the story an extra level of OMG.
Cate's character has changed in Star Cursed.  She seemed more reserved, perhaps because of her broken heart, and more determined to keep her loved ones safe.   The Brotherhood has become more oppressive and scarier, which is impressive considering how evil they already were. In contrast, Maura seemed to be even more reckless and dangerous, even.  Her disregard for the consequences of her magic were frustrating to read, and I could really feel Cate's frustration, as well.   Tess has her own role to play in the coming confrontation and I am really looking forward to reading about how these three sisters interact with each other and how they handle the roles they must play in the coming war.  As the jacket copy implies, there is a war between the sisters as well as one with the oppression of The Brotherhood.  Believe me when I say that this combination made for a book that was nearly unputdownable. (Yes, that's a word.)
If you're wondering about Finn, I will just say that he is in the book and that I still love him.   Will reading this book be painful?  Will you to scream and cry?  Yes, but you'll beg for more, anyway.
"I am newly wrought – a girl of steel and snow and heartrending good-byes." – ARC
I received this book in exchange for my honest review.
Find Jessica Spotswood online:
Website
Twitter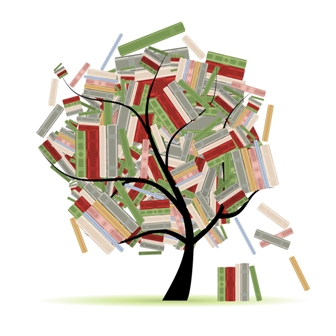 Related Posts