Author: Jill Hathaway
Genre: Young Adult
Format: ARC
Publisher: Balzar and Bray
Release Date: 3-27-12
Vee Bell is certain of one irrefutable truth—her sister's friend Sophie didn't kill herself. She was murdered. Vee knows this because she was there. Everyone believes Vee is narcoleptic, but she doesn't actually fall asleep during these episodes: When she passes out, she slides into somebody else's mind and experiences the world through that person's eyes. She's slid into her sister as she cheated on a math test, into a teacher sneaking a drink before class. She learned the worst about a supposed "friend" when she slid into her during a school dance. But nothing could have prepared Vee for what happens one October night when she slides into the mind of someone holding a bloody knife, standing over Sophie's slashed body. Vee desperately wishes she could share her secret, but who would believe her? It sounds so crazy that she can't bring herself to tell her best friend, Rollins, let alone the police. Even if she could confide in Rollins, he has been acting off lately, more distant, especially now that she's been spending more time with Zane.- Goodreads
Vee's struggles with her secret make this book gripping and somewhat emotionally exhausting.  She feels like there is no one to talk to and the false diagnosis of narcolepsy leaves her throwing out pills, replacing them with no-doze and trying to stay awake after nights with no sleep.  Her life is tiring and confusing, but her desire to keep her family functioning keeps her moving forward.  The realization that she witnessed a murder puts her ability to slide in a whole new light and while a lot of the story is about that crime in particular, it is also about Vee's realization that she could do some good with her strange talent.  Her relationship with Zane is much more complicated that even she knows and her friendship with Rollins is more important than she realizes. Vee's relationship with her father and her sister is as a caretaker and I felt sorry for the burdens that fell on her shoulders at such a young age.  All of the tense emotions sets a good foundation for the series and would have been a good read even as a stand alone, in my opinion.
I thought that this was a very unique and entertaining story. I've seen a lot of people saying that it would make a good TV show, which I think is true. I loved the idea of sliding into someone and discovering the secrets that people hide. There were a few things about the book that held me back from giving it a full 4 birds. There was some insta-love between Zane and Vee, which normally doesn't bother me that much, but it seemed odd that Vee, who was very distrustful and withdrawn, would open up so freely to someone she didn't know. I also found the secrets that Vee and Rollins kept from each other to be a little inconsistent since Rollins is supposed to be Vee's closest friend. Despite that, I really liked the book and I will definitely be reading the next installments to see where Vee's skills take her. 
This book earned 3.5 birds, rounded up to 4:

I received this ARC in exchange for my honest review.
Find Jill Hathaway online:
Website
Twitter
Facebook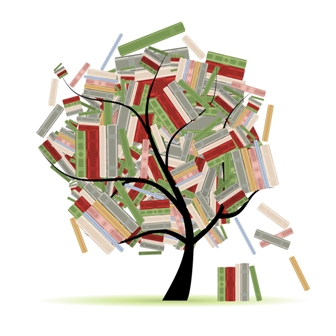 Related Posts