Skinny
Author: Donna Cooner
Category: Young Adult
Format: ebook
Publisher: Scholastic
Release Date: 10-1-12
Hopeless. Freak. Elephant. Pitiful. These are the words of Skinny, the vicious voice that lives inside fifteen-year-old Ever Davies's head. Skinny tells Ever all the dark thoughts her classmates have about her. Ever knows she weighs over three hundred pounds, knows she'll probably never be loved, and Skinny makes sure she never forgets it.  But there is another voice: Ever's singing voice, which is beautiful but has been silenced by Skinny. Partly in the hopes of trying out for the school musical—and partly to try and save her own life—Ever decides to undergo a risky surgery that may help her lose weight and start over. With the support of her best friend, Ever begins the uphill battle toward change. But demons, she finds, are not so easy to shake, not even as she sheds pounds. Because Skinny is still around. And Ever will have to confront that voice before she can truly find her own. – Goodreads
There is no doubt that body image plays a huge role in the life of many teens today, especially girls.  Skinny tells the story of Ever, who is extremely overweight and suffering from the belief that she is fundamentally unworthy of love or happiness in her life because of it.  The reader gets to live in Ever's head as she travels a road that involves surgery and profound change.  While navigating the extremely rough waters of high school social life, Ever has weight loss surgery, which is when her physical and emotional transformation really begins.  Donna Cooner's honest writing about the physical aftermath of the operation and Ever's struggle to deal with her new body was poignantly written and I felt very invested in Ever's well being, as a character.  Even if you've never struggled with weight issues, I think that Skinny makes a good point about the voice we all carry inside of us that might tell us that we aren't good enough.  Ever's journey toward the realization that she doesn't have to listen to that voice is painful, yes, but also uplifting.  I think that teens and adults will appreciate this story and the very real hurdles that Ever must conquer in order to discover her deep inner beauty.
It was heartbreaking to read Ever's thoughts, at times, and I really felt that the author captured the extreme doubts that many of us have had in our lives.  What I didn't see, thankfully, was that Ever's surgery made her immediately ultra popular and super skinny.  The transformation was gradual and while she did lose a lot of weight, the real change occurred internally.  I loved the way that the new attention tempted Ever to almost lose sight of the people she loved, because it was very realistic.  What she comes to realize is that the people she put in God-like categories in her mind were flawed and human.  Most importantly, Ever had to decide where happiness really comes from.  Does it come from looks?  From popularity?  From the people around you?  The universal appeal of these issues made it a book I could really relate to, and I think that many others will feel the same way.
This book earned 4 birds:


I received the book as a galley from the publisher in exchange for my honest review.
Find Donna Cooner online:
Website
Twitter
Facebook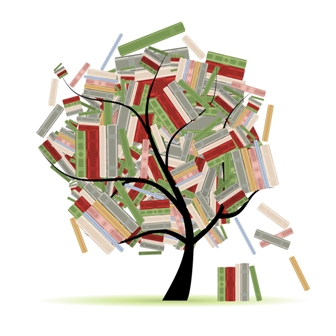 Related Posts