**This review is spoiler free if you've read Shadow and Bone.**
Siege and Storm
Author:
Leigh Bardugo
Category:
Young Adult
Publisher:
Henry Holt
Release Date:
6-4-13
Hunted across the True Sea, haunted by the lives she took on the Fold, Alina must try to make a life with Mal in an unfamiliar land, all while keeping her identity as the Sun Summoner a secret. But she can't outrun her past or her destiny for long. The Darkling has emerged from the Shadow Fold with a terrifying new power and a dangerous plan that will test the very boundaries of the natural world. With the help of a notorious privateer, Alina returns to the country she abandoned, determined to fight the forces gathering against Ravka. But as her power grows, Alina slips deeper into the Darkling's game of forbidden magic, and farther away from Mal. Somehow, she will have to choose between her country, her power, and the love she always thought would guide her–or risk losing everything to the oncoming storm. –
Goodreads
"I want to watch your tracker die slowly with my knife in his heart. I want to let the sea swallow you both. But our fates are entwined now, Alina, and there's nothing either of us can do about that." – ARC Pg. 46
Just like that we are back in the darkness of Alina and Mal's escape and their desperate attempt to avoid the Darkling. Alina and Mal are happy because they can be together, even if it does involve manual labor and hiding. Nothing is ever easy, though, and Siege and Storm throws you right back into the insanity and you will love every second of it while you beg for sweet death to put you out of your misery.
The Darkling still has the sexy evil thing going on, but he's moving a little more towards evil these days and I felt that he was much more sinister, using any kind of emotional weakness to manipulate both Alina and Mal into doing what he wanted. Alina is still the same ballsy, terrified, and brave person we knew in book one. Her responsibility weighs on her much more in Siege and Storm and her determination to protect Mal starts to drive them apart. Mal remains heartbreakingly loyal to Alina and his love for her never wavers, even if it hurts him, and it does hurt him.
Just when you thought things couldn't get more awesome, enter Sturmhond. If Richard Castle, the Dread Pirate Roberts, and Flynn Ryder from Tangled were combined into a character, it would be Sturmhond. I am joining many of the early readers in declaring myself a Sturmhond fangirl and I'm not even sorry. This Privateer brings the snark, the hotness, some very interesting vulnerability, and a lot of intriguing insights into the political games that are being played in Ravka.  It can be tough to introduce new characters in a second book, but Leigh Bardugo deserves a huge BRAVO for writing Sturmhond into existence. Siege and Storm defined epic and I really don't know how I am going to survive the wait for book three.
"You are right about one thing, Summoner.  The Darkling is a powerful enemy. You might want to think about making some powerful friends." – ARC pg. 88
I received this ARC in exchange for my honest review.
Find Leigh Bardugo online:
Website
Twitter
Facebook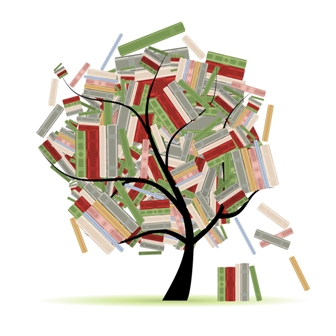 Related Posts