I am sharing my bucket list today in honor of the release of SIDE EFFECTS MAY VARY by Julie Murphy.  What does a  bucket list have to do with this book?  Well, here's a little bit about it:
Side Effects May Vary
Author:
Julie Murphy
Category:
Young Adult
Publisher:
Balzar + Bray
Release Date:
3-18-14
When sixteen-year-old Alice is diagnosed with leukemia, her prognosis is grim. To maximize the time she does have, she vows to spend her final months righting wrongs—however she sees fit. She convinces her friend Harvey, whom she knows has always had feelings for her, to help her with a crazy bucket list that's as much about revenge (humiliating her ex-boyfriend and getting back at her arch nemesis) as it is about hope (doing something unexpectedly kind for a stranger and reliving some childhood memories). But just when Alice's scores are settled, she goes into remission. Now Alice is forced to face the consequences of all that she's said and done, as well as her true feelings for Harvey. But has she done irreparable damage to the people around her, and to the one person who matters most? –
Goodreads
Although Alice's bucket list is a bit different than you normally see, Julie asked me to share my personal bucket list.  Since I feel like I'm a little too old to get back at my ex-boyfriends, I went for a mix of  shoot for the moon type items and some that I could probably easily achieve if I wasn't so lazy.  In no particular order….
Sing in a band (again).
Well, I was in an emo band in college.  Yeah.
Anyway, my bucket list item is to sing in a cover band.  Just a fun, pop or 80s cover band.
Have my own show on NPR.   
Ok, I know this sounds weird, but I have always dreamed of having an interview show, ala Fresh Air, on a local NPR station.  I love interviewing people and digging out their stories.
Run a half marathon

This one is pretty self-explanatory.  No, I'm not crazy.
Go to BEA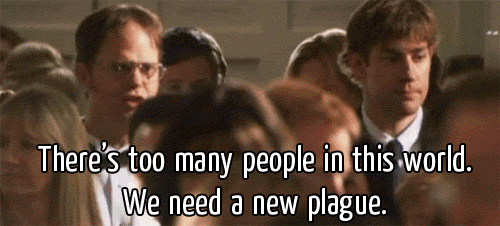 I'm not sure it's really the convention for me.  I'm more of an ALA gal, myself, but I would like to go at least once, just to experience the crazy.
Learn To Sew
I mean, it's a useful skill, right?  I can't even hem pants, or anything.
Go on a Jane Austen Tour of England
I know they exist and I want in!  I feel like I could meet other awkward people who just want to obsess about Darcy and Captain Wentworth.
Learn how to make a decent pie crust from scratch.
Again, a useful skill.
Kiss the Blarney Stone
In case you don't know, the Blarney Stone is a big rock in a castle in Ireland. Legend has it that anyone who kisses it receives the gift of blarney, which is a lot like being able to BS people, basically.  The thing is, you can't just kiss it, you have to lie on your back and hang upside down to kiss it.  Also, you should try not to think about how many people have kissed it, spit on it, and probably peed on it, too.  Gross.  But, it's a famous thing you do while you're in Ireland and my mom used to tell me stories about the time she kissed the Blarney Stone.  She was really good at talking me into eating my vegetables, so maybe it worked……
So, there you go!  There's my bucket list.  In honor of this list and Alice's list, I am giving away one finished copy of SIDE EFFECTS MAY VARY to a lucky winner!  You must be 13+ to enter, open internationally.  Good luck!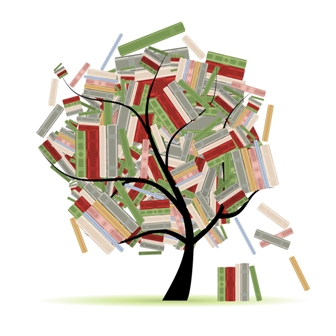 Related Posts