Shadowlands
Author: Kate Brian
Category: Young Adult
Format: ARC
Publisher: Disney-Hyperion
Release Date: 1-8-13
Rory Miller had one chance to fight back and she took it. Rory survived… and the serial killer who attacked her escaped. Now that the infamous Steven Nell is on the loose, Rory must enter the witness protection with her father and sister, Darcy, leaving their friends and family without so much as a goodbye. Starting over in a new town with only each other is unimaginable for Rory and Darcy. They were inseparable as children, but now they can barely stand each other. As the sisters settle in to Juniper Landing, a picturesque vacation island, it seems like their new home may be just the fresh start they need. They fall in with a group of beautiful, carefree teens and spend their days surfing, partying on the beach, and hiking into endless sunsets. But just as they're starting to feel safe again, one of their new friends goes missing. Is it a coincidence? Or is the nightmare beginning all over again? – Goodreads
The first thing I noticed about this book was how eerie is was.  The whole tone of it just sent chills down my spine from the very first scene.  The sisters are broken by the death of their mother and that family dynamic plays a big role in many of the emotional scenes in the book.  I thought the way their father's grief was written was very touching.  It added to the overall feeling of the book, which was a mystery wrapped in a  lot of sadness.  I liked that because it made Rory's determination to find answers all the more critical, but it was also a good contrast to many of the friendly people that Rory and Darcy met.  One person than I am looking forward to hearing about more is Tristan.  I am hoping that we will see him again in book two because I felt like there were a lot of unanswered questions regarding his character.
Rory is a smart and insightful heroine and you know immediately that something is definitely not right in Juniper Landing.  Until that part of the plot is revealed, you will be turning the story over in your head to try to figure it out, just as Rory does.  Kate Brian has written a book that has a mind-bending and twisty plot that gives you comfort one moment and then pulls the rug out from beneath you the next.  The big reveal at the end was awesome and a little frustrating because I wanted to get my hands on book two right away!  If you are looking fro a book that will keep you guessing and leave you hanging (in the best way) Shadowlands should definitely go on your reading list.
This book earned 3.5 birds, rounded up to 4:



 
I received this book from the publisher in exchange for my honest review.
Find Kate Brian online:
Twitter
Facebook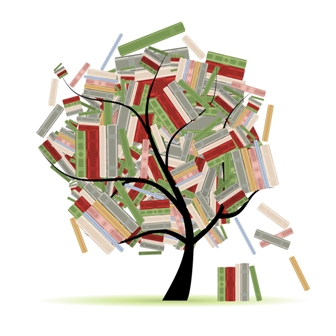 Related Posts