Shadow and Bone
Author:
Leigh Bardugo
Genre:
Young Adult
Format:
ARC
Publisher:
Henry Holt
Release Date:
6-5-12
Surrounded by enemies, the once-great nation of Ravka has been torn in two by the Shadow Fold, a swath of near impenetrable darkness crawling with monsters who feast on human flesh. Now its fate may rest on the shoulders of one lonely refugee. Alina Starkov has never been good at anything. But when her regiment is attacked on the Fold and her best friend is brutally injured, Alina reveals a dormant power that saves his life—a power that could be the key to setting her war-ravaged country free. Wrenched from everything she knows, Alina is whisked away to the royal court to be trained as a member of the Grisha, the magical elite led by the mysterious Darkling. Yet nothing in this lavish world is what it seems. With darkness looming and an entire kingdom depending on her untamed power, Alina will have to confront the secrets of the Grisha…and the secrets of her heart. – Goodreads
At first glance, it is the setting of this book that really stands out.  Placed in a sort of fantasy czarist Russia, the armies of Ravka fight dangerous battles against (literal) darkness.  I was almost instantly in love with the setting and the wonderful way that the world building unfolds.  This setting has everything I love about fantasy: cold weather, strict social structures and a heroine that doesn't seem like much….at first.  When we first meet Alina, she is nothing special.  She's an orphan with an unrequited crush on her childhood friend and a job as a cartographer in the army. I loved getting to know her through flashbacks to her childhood and through her friendship with Mal.  We see the privileged class through the eyes of people that have had very little in their life and that perspective, as a reader, really helped draw me into Alina's sense of wonder as her life changes dramatically.
Alina goes from being powerless to very powerful and that dramatic transformation has a profound effect on her, as you would imagine.  I thought that this aspect of her character development was very well done because as she starts to feel more separated from the life and people she once knew, you can see her start to become more and more comfortable with the seductive comfort and privilege of the court.  Even as she recognizes that the social structure of the palace is completely insane, she starts to consider that maybe it's worth putting up with to have everything that she has ever wanted.  The opulent and sexy world of Court, complete with swoon-worthy bad guys and creepy priests, was one of my favorite parts of this story.  Luckily, many things happen to help Alina snap out of it, as it were, and the resulting battle with forces both external and internal made Shadow and Bone one of the most unique and gripping stories I have read this year.  With great power comes great responsibility, as they say, and I cannot wait to read more about Alina's journey, which is far from being over.
I received this ARC in exchange for my honest review.
Find Leigh Bardugo online:
Website
Twitter
Facebook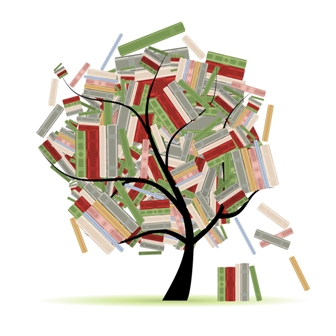 Related Posts