Send
Author:
Patty Blount
Genre:
Young Adult
Format:
ebook
Publisher:
Sourcebooks
Release Date:
8-1-12
To keep his secrets, all he has to do is listen to the voice in his head and just walk away…
On his first day at his new high school, Dan stops a bully from beating up a kid half his size. He didn't want to get involved. All he wants out of his senior year is to fly under the radar. But Dan knows what it's like to be terrorized by a bully-he used to be one. Now the whole school thinks he's some kind of hero, except Julie Murphy, the prettiest girl on campus. She looks at him like she knows he has a secret. Like she knows his name isn't really Daniel. – Goodreads
As the book begins, we find Dan doing something noble. He stops a bully and gets punched for his trouble.  You soon realize that Dan feels an obligation to help and then you learn that it's because he is a former bully himself.  Slowly, through Dan's own inner voice, you discover his history and his struggles.  More visible than he wants to be in a new school, his defense of Brandon, a social outcast, catches the attention of Julie and puts Dan in the position of witnessing first hand how being the victim can unravel who you are in serious ways.  There is a  lot of pain in this book and one thing I noticed about this story was that the bully was in just as much pain as the victim.  Throw in some intense romance and a few very good plots twists and you have a recipe for a very engrossing book. As a society, I think we focus on the victims and how they put their lives back together while vilifying the perpetrator and, in our minds, throwing away the key.  Send takes a more 360 degree view of bullying and gives you the perspective of the bully, as well as the victims. What happens after the bully is punished and comes home again?  I wasn't sure if I would be able to relate to someone who committed this type of offense, but I was surprised at how much I felt for Dan.  His momentary lapse of judgement at age 13 had a profound effect on his family, and the burden of guilt that he carries is quite heavy.  The heartbreaking reality of building a new life is not easy and Dan's belief that he doesn't deserve to be happy is really hard to read, at times.  Patty Blount does not shy away from the darkness of this subject matter.  There were some scenes that were physically and emotionally brutal, but it only served to create a story that was unflinching in its exposure of the damage that one seemingly small act can inflict on both the bully and the victim.  I think that this book would make an excellent book club pick and brutal honesty of this story will strike a chord with readers of all ages.
I received this book as a galley from the publisher in exchange for my honest review.
Find Patty Blount online:
Website
Twitter
Facebook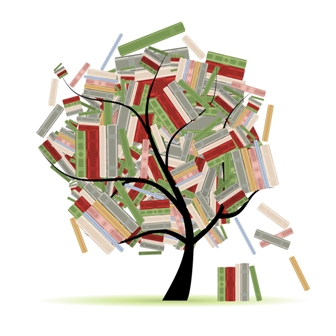 Related Posts