Sekret
Author:
Lindsay Smith
Category:
Young Adult
Publisher
: Roaring Brook Press
Release Date:
4-1-14
Yulia's father always taught her to hide her thoughts and control her emotions to survive the harsh realities of Soviet Russia. But when she's captured by the KGB and forced to work as a psychic spy with a mission to undermine the U.S. space program, she's thrust into a world of suspicion, deceit, and horrifying power. Yulia quickly realizes she can trust no one–not her KGB superiors or the other operatives vying for her attention–and must rely on her own wits and skills to survive in this world where no SEKRET can stay hidden for long. – Goodreads
As soon as I heard that this book combined psychic spies, the 1960s space race, and Cold War Russia, I knew it would be the book for me….and I was right!  Yulia lives a kind of dual life; she is a girl trying to get by with her family in hard times.  Her brother is autistic and her father is gone.  Her once affluent parents mysteriously fell out of favor with the powers-that-be and now they must get by the best they can.  However, Yulia's talent to see history through touch is something that is a burden to her.  Think of what it would be like to feel and see what has happened to someone or at a location, simply by touching.  The stress this causes her, both in controlling it and hiding it, is made quite clear early in the book.  When she is picked up by the KGB and forced to join their program, the extent of her  entrapment is harsh.  The people that run the program are mostly cruel, with strong abilities that were very chilling.  You couldn't even escape to your own thoughts because someone was always trying to peer into your mind.  It was with the various psychic talents of their "soldiers" that the KGB was trying to uncover a leak in their new rocket program and perhaps even gain access to the American Space Program's plans.  It quickly turned into a mind-bending, cat and mouse spy story.
The world building was really interesting because the author had to build two words at once.  The first world was the historical setting of Cold War era Russia.  This was a world almost completely cut off from Western culture, though it was hungry for things like Western pop music and books.  The Communist government wanted to control the influx of information, of course, so while the rest of the world was going crazy over the Beatles, Russian teens were secretly listening to bootlegged recordings of the Fab Four.  The second world was that of the psychic task force into which Yulia was conscripted.  The teens in the program were part Gothic novel orphans, part spies who seemed to have nerves of steel.  They were all tortured by their abilities in some way, and the range of talents and how they used them, was such a wonderful part of the story.  Yulia's need to escape and her desperation to save her mom and brother was made more stressful because she could not hide her thoughts from the people who would hurt her.  The ending was action packed with all of the best elements of a spy thriller, including a pretty good twist at the end. (Good ting it's a series!)  I really enjoyed Sekret for its unique historical setting mixed with alternate history, and a whole new type of spy.  I highly recommend it!
I received this ARC in exchange for my honest review.
Find Lindsay Smith Online:
Website
Twitter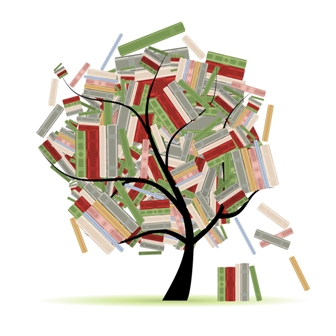 Related Posts