Scarlet
Author: Marissa Meyer
Category: Young Adult
Format: ARC
Publisher: Feiwel and Friends
Release Date: 2-5-13
Halfway around the world, Scarlet Benoit's grandmother is missing. It turns out there are many things Scarlet doesn't know about her grandmother and the grave danger she has lived in her whole life. When Scarlet encounters Wolf, a street fighter who may have information as to her grandmother's whereabouts, she has no choice but to trust him, though he clearly has a few dark secrets of his own. As Scarlet and Wolf work to unravel one mystery, they find another when they cross paths with Cinder. Together, they must stay one step ahead of the vicious Lunar Queen who will do anything to make Prince Kai her husband, her king, her prisoner. – Goodreads
Told in alternating viewpoints between Cinder and Scarlet, this installment of The Lunar Chronicles delivers another amazing story that I couldn't put down.  While the story of Cinder continues, we meet Scarlet, a girl who grows vegetables and is worried about her grandmother, who has gone missing.  Before the first chapter is over, the reader is thrown head first into the breakneck action that continues throughout the entire story.  The pacing in this book was excellent and the way the two stories came together made the whole thing outstanding.  The political intrigue does not go away and the Lunar queen is as evil as ever and finds new ways to terrorize Earthens.  Prince Kai is put in an impossible situation and Cinder is forced to watch as her existence forces the Prince to make very difficult decisions. 
Scarlet was even better than Cinder, and Cinder was amazing.  Marissa Meyer has created another tough and smart heroine who is loyal and willing to go to any lengths to save the people she loves.  Wolf was a perfect foil for Scarlet's bravery.  He is created to seem dangerous and reassuring all at once, and I spent the whole book wanting so badly to trust him but knowing there was much more to the story.  As in the traditional Little Red Riding Hood, there is a Grandmother in trouble, but this ain't your typical grandma.  This Grandma was kind of a badass, which made this retelling all the more intriguing.  I think my favorite new character is Captain Thorne.  He has a James T. Kirk kind of cocky irreverence that I found hilarious and appealing.  Cinder is focused and serious while Thorne succeeds despite his disregard to planning and his high opinion of himself.  As a team, they are fun to read.  In truth, I got attached to everyone in this book, which is unusual with so many characters.  This series is developing into one of my favorites in the Sci-Fi genre and I recommend these books to anyone who likes their heroines smart and their stories fast-paced and addictive.
This book earned 5 birds.

I received this ARC in exchange for my honest review.
Find Marissa Meyer online:
Website
Twitter
Facebook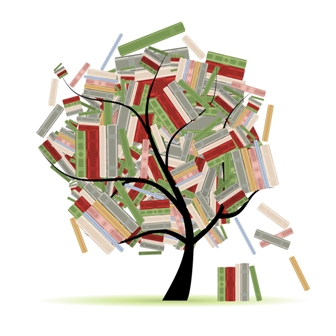 Related Posts