Scarlet
Author: A.C. Gaughen
Genre: Young Adult
Format: ebook
Publisher: Walker Children's
Release Date: 2-14-12
After fleeing London, Scarlet has join Robin and his band to help steal from the rich to benefit the poor and suffering.  Posing as a boy, she can easily move around Nottinghamshire and only Rob and her closest friend know the truth.  When the thief catcher, Gisbourne, is hired to catch Robin and his cohorts, Scarlet must reveal her past and fight for the friends that she has grown to love.
If you've read this blog at all you know  that I like retellings and strong female characters that show growth.  This book has both of those things.  The legend of Robin Hood is so old that it has many, many facets to it.  That is the beauty of re-telling something so old.  You have almost unlimited source material which means you can really dig in and use the history to your advantage.  This particular retelling was traditional enough to be recognizable (Sherwood Forest, Little John, etc…) but with a fresh look since Will Scarlet is actually a girl whose real history we find out later in the book.  There is also a strong sense of self examination since both Scarlet and Robin feel that they must atone for things that happened in their pasts.  This inner pain that they both feel, albeit for different reasons, gives the story a little something extra outside of the dramatic action scenes and robbing for the good of the people.
Scarlet is a protagonist that has as many flaws as she has strengths.  There is no doubt that she is tough as nails and seemingly fearless, but her determination to be tough and depend on no one puts the group in danger more than once.  I liked that the author was willing to show that you can be independent and survive while still needing friends and loved ones.  In the end, Scarlet had to admit that she needed the people that had essentially become her family.  Although this story is set hundreds of years ago, I felt very connected to Scarlet and I think that is what really made the book so enjoyable for me.  I thought this was a very strong debut for A.C. Gaughen and I look forward to seeing what else she can write for her merry band of readers! 
This book earned 4 birds:





I received this book as a galley from the publisher in exchange for my honest review.
Find. A.C. Gaughen online:
Website
Twitter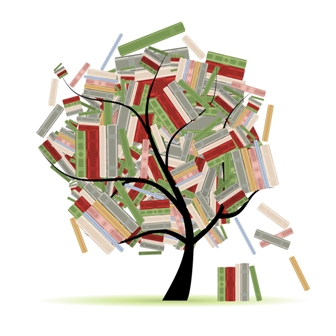 Related Posts