Right of Way
Author:
Lauren Barnholdt
Category:
Young Adult
Publisher:
Simon Pulse
Release Date:
7-9-13
Here are Peyton and Jace, meeting on vacation. Click! It's awesome, it's easy, it's romantic. This is the real deal.  Unless it isn't. Because when you're in love, you don't just stop calling one day. And you don't keep secrets. Or lie. And when your life starts falling apart, you're supposed to have the other person to lean on.  Here are Peyton and Jace again, broken up but thrown together on a road trip. One of them is lying about the destination. One of them is pretending not to be leaving something behind. And neither of them is prepared for what's coming on the road ahead. –
Goodreads
Right of Way is a companion book to One-Way Street and tells the story of Jace and Peyton, who we meet after their romance has fallen apart.  The story is told in alternating present day and flashbacks, which I actually really liked.  We see things as they are in the present, while slowly getting the back story.  It kept the pace moving along nicely and made this book a quick read.  Peyton's life is falling apart a little bit and when she finds out something pretty devastating about her mom, she feels very alone.  It was a little frustrating because while I felt that Peyton was a strong person, she did a lot of sticking her head in the sand.  The dialogue was very quick and there were some funny moments that made me chuckle.
While this was a fun book in many ways, it had some issues that kept me from really loving it.  The characters felt very undeveloped to me.  I never got a good sense of who anyone way though their actions, I was simply told who they were.  That left me feeling very disconnected from everyone.   I also thought that the reason that Jace stopped talking to Peyton was unbelievable and silly.  Jace's abandonment of some huge responsibilities also seemed unbelievable and inconsistent with the good guy that I think we were supposed to be seeing in this story.  It seemed even more odd when this story was trying to communicate what a good guy Jace was when his actions spoke to the contrary.  Peyton was dealing with dome pretty big issues, which were interesting and something that I hadn't read in any other books, but when she tells herself  "Jace is going to fix everything" (paraphrasing)  that just rubbed me the wrong way.  Again, it seemed inconsistent with the character that I had gotten to know throughout the book.  Over all, Right of Way was entertaining, but there were some things that I viewed as pretty detrimental flaws in the character development and general story line that kept me from being able to recommend this book to others.
I received this galley in exchange for my honest review.
Find Lauren Barnholdt online:
Website
Twitter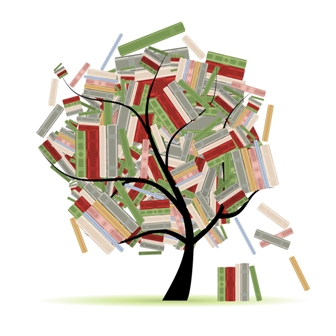 Related Posts