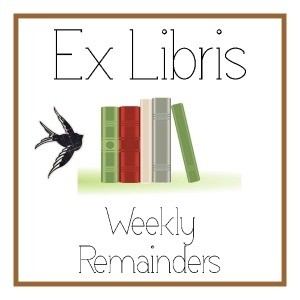 Well, hello!  It's been a while since I've done a remainders post!  I hope all of my US readers are having a good holiday weekend.  Things have been very busy on the reading front here at Ex Libris.  I am up to 154 books read in 2013, and I have many more to go.
The highlight of my week was getting to moderate a discussion with Sarah J. Maas at the fabulous Blue Willow Bookshop.  Sarah's series, Throne Of Glass, is one of my favorites.  She was in Houston to talk about the second book in the Throne of Glass series, Crown Of Midnight.  She is lovely and hilarious.  We played a game where audience members had to try to correctly pronounce the names of the characters in her books.  Let me tell you it was not easy.  Bloomsbury made a great pronunciation guide and you can find the guide here.
Photos courtesy of Kristen.
Sarah talked about her writing roots, which included Harry Potter/Sailor Moon fanfiction and a 200,000+ word first draft of Throne of Glass!
If you aren't lucky enough to see Sarah on one of her tour stops, you can order a signed copy from Blue Willow Bookshop!  They and very friendly and they will ship the book right to your doorstep.
I've had a few books come my way the past few weeks….
From NetGalley:
Thank you, Scholastic!   
Thank you, Bloomsbury!
Thank you, Harlequin!    
Thank you, Random House!!
From Edelweiss:
Thank you, Simon & Schuster!!
In the mail from Abrams!
I got a peek at the Macmillan winter catalog and there are some fabulous titles in there, including new books from Marcus Sedgwick and Elizabeth Fama!
I also saw City of Bones an I really liked it!  Was it a perfect movie?  No, but that's ok.  I thought they did an excellent job adapting the book and the casting was fabulous.  I even brought my  husband along and he thought it was really fun.  If you haven't seen it yet, what are you waiting for?  🙂
I think that's it for this installment!  Thank you for stopping by and please leave me a link so I can visit you, too.  If you are a new follower, please let me know because I'd love to return the favor.  Have a great week!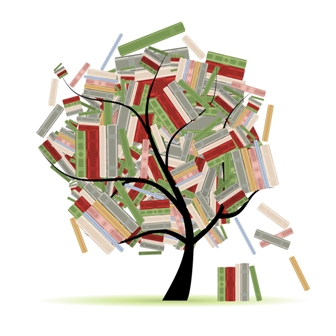 Related Posts