It's been busy for the last few weeks and I have some awesome books to share!
Purchased:
The Madness Underneath by Maureen Johnson

I ordered this book from the fabulous Blue Willow Bookshop in Houston and it came with a bunch of awesome stickers and a signed book plate!!
How To Say Goodbye in Robot (audio) 
This book is narrated by Kate Rudd, who was the voice behind the audiobook of The Fault In Our Stars.  She also narrated Tithe and Ironside by Holly Black.  If you can be a fangirl over an audiobook narrator, then I am one for Kate Rudd.  That woman could read me the tax code and I'd be in heaven.
Books from NetGalley
The Planet Thieves by Dan Krokos (Thanks to Macmillan/Tor)
Ten Tiny Breaths by K.A. Tucker (Thanks to Atria books)
Books from Edelweiss
Dirty Little Secret by Jennifer Echols (Thank you to Simon and Schuster/MTV Books)
Levitating Las Vegas by Jennifer Echols
(Thank you Simon and Schuster/Pocket Star)
Severed Heads, Broken Hearts by Robyn Schneider (Thank you Katherine Tegen Books/Harper Collins!)
Wild Awake by Hilary T. Smith (Thank you Katherine Tegen Books/Harper Collins!)
I got a very happy making package this week from Disney-Hyperion!


Reviews:
Things I Can't Forget by Miranda Kenneally
Me, Him, Them, and It by Caela Carter
The Fire Horse Girl by Kay Honeyman
The Pretty One by Lucinda Rosenfeld
Also Known As by Robin Benway
News!
NetGalley asked me to write a few blog posts about my experience with blogging.  The focus was on getting started and what you might need to know to build a successful book blog.  Although I am no expert, I tried to go over things I've learned.  You can find my latest post here.
The cover for Siege and Storm was released!!  It's gorgeous, of course, but my favorite part fo the article was something that Leigh Bardugo said about YA:
Also, the (increasingly numerous) adult readers of YA? We're doing okay. We aren't languishing in a prolonged adolescence or in need of having our reading choices curated lest we become the victims of sparkly stalkers. So, in the glorious future, whether we're calling a book young adult or new adult or just science fiction or fantasy, I hope we'll see less panic, less bashing of readerships, and more open engagement with the work. Also, unitards.
My YA for Adults book club read The Fault In Our Stars this month.  Coincidentally, The Atlantic held a twitter chat with John Green.  You can read the transcript here.
Our book club pick for March is Code Name Verity by Elizabeth Wein.  If you are so inclined, give us a like on Facebook!
Have a great week and don't forget to leave me a link so I can return your visit!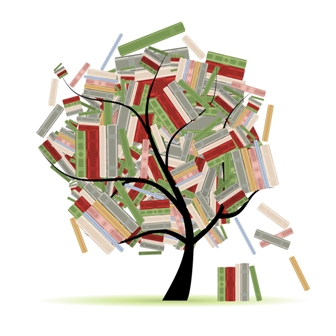 Related Posts